Tank firms pay £2.6M fine for operating illegal cartel
Three businesses have admitted participating in an illegal cartel in relation to the supply of cylindrical galvanised steel tanks in the UK.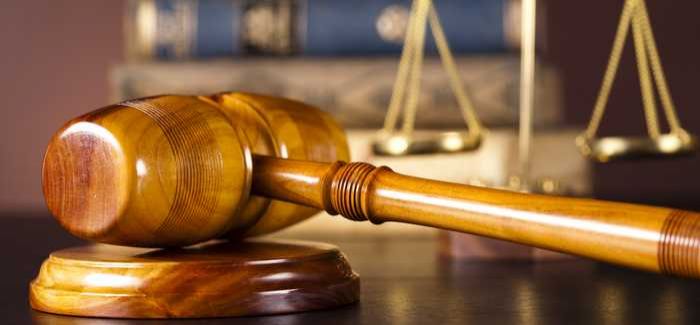 In a settlement with the Competition and Markets Authority (CMA), the companies have agreed to pay fines totalling more than £2.6M for taking part in the cartel. This includes a discount to reflect the resource savings to the CMA generated by the companies' admissions and their co-operation with the CMA's investigation.
Galvanised steel tanks are used for water storage in larger buildings, such as schools, hospitals and other commercial and public buildings, and supply the water used in fire sprinkler systems.
Under the cartel arrangements, Franklin Hodge Industries Ltd, Galglass Ltd and Kondea Water Supplies Ltd agreed with each other, and with CST Industries (UK) Ltd, to share the market between them, fix prices and rig bids between 2005 and 2012.
As part of the cartel, the companies divided up customers among themselves and agreed prices for a range of galvanised steel tanks. Under the arrangement, if a customer had been allocated to a particular company, that company would quote a lower price for the job with the other cartel members quoting a higher price, so as to give the appearance of competition where in fact there was none. These arrangements were agreed and reinforced at regular meetings between the participating companies over a 7-year period, as well as through contacts concerning particular bids.
Provided it continues to co-operate and complies with the other conditions of the CMA's leniency policy, CST Industries (UK) Ltd, together with its parent company, CST Industries Inc, will not receive a fine, having reported the cartel to the CMA's predecessor and co-operated with the investigation, in accordance with the CMA's leniency policy. Franklin Hodge Industries Ltd also received a discount under the leniency policy for co-operating with the investigation.
The CMA also conducted a related criminal investigation into whether individuals had committed an offence under section 188 of the Enterprise Act 2002, the criminal cartel offence. These proceedings have now concluded, with one conviction following a guilty plea and two acquittals following a trial by jury.
Michael Grenfell, CMA Executive Director with responsibility for enforcement, said: "Vigorous competition between businesses has benefits for customers and for the economy, keeping prices down and encouraging businesses to be more efficient and to improve quality.
"The companies in this case agreed to restrict competition, with the aim of maintaining or increasing prices for galvanised steel tanks – an important product which forms part of the water sprinkler systems used in buildings to protect the public against fires. As these fines demonstrate, the CMA will not tolerate such practices."