Tamesis and AMK in Deephams battle
Joint venture (jv) companies Tamesis and AMK are battling it out to win a multimillion-pound contract with Thames Water to rebuild and refurbish Deephams sewage works in Edmonton, one of London's largest sewage works, with the aim of improving water quality in the River Lee.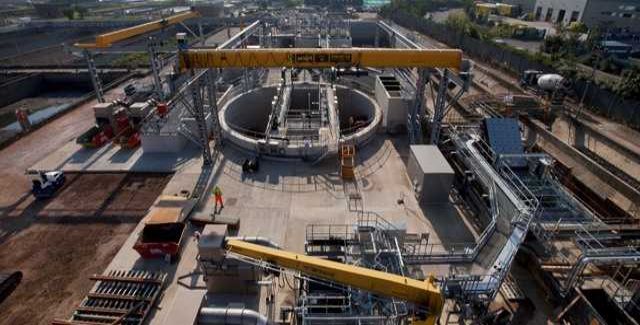 Tamesis, the jv of Laing O'Rourke and Imtech Process, and AMK, the jv of AECOM, Murphy and Kier, will now work with Thames Water to design the upgrade.
Both contractors, which are in Thames Water's early contractor involvement (ECI) process, are expected to submit plans in March that "demonstrate the kind of innovation and smart thinking that will give the best value for money" for the water company's customers.
They will work with Thames Water to devise an upgrade design that is efficient, cost-effective and sustainable, and will reduce the impact on the local community both during construction, and after completion of the new works.
Much of Deephams sewage works, built mostly in the 1950s and 1960s, has come to the end of its useful life. New infrastructure is needed to make sure the site is able to meet new sewage treatment standards. The works' capacity also needs expanding to cope with the projected population increase to 2031.  
Lawrence Gosden, capital delivery director for Thames Water, said: "Innovation, collaboration and sustainability are the three pillars by which we want to deliver this project and we're excited to see what Tamesis and AMK come up with. Once plans are submitted in March we'll begin the final stage of our ECI process to choose a contractor to build the upgrade."