SWW installs GACs at Wendron and Restormel WTWs
South West Water (SWW) has invested £14.5M to upgrade its Wendron and Restormel water treatment works, which serve three quarters of Cornwall. The work, which began on both sites last year, is being carried out by SWW's H5O alliance and will ensure even better drinking water for customers.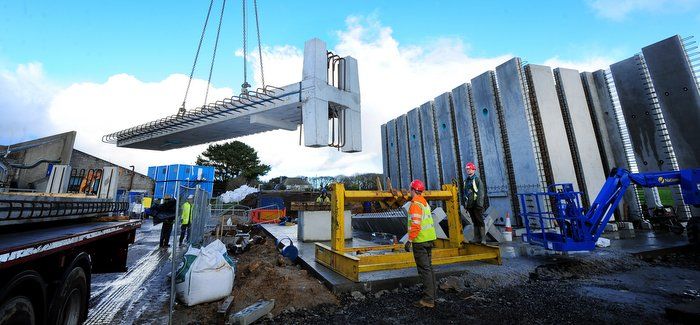 At Wendron WTW, five GAC filters have been installed while the existing rapid gravity filters have been refurbished
The upgrade at Wendron, near Helston, includes the installation of five new granular activated carbon (GAC) filters as well as the refurbishment of existing rapid gravity filters have been refurbished. At Restormel, near Lostwithiel, six much larger GAC filters have been installed.
Granular activated carbon is a porous material with a large internal surface area. Due to its large surface area and specific surface chemistry it can remove large quantities of natural and manmade organic matter sometimes present in rivers and reservoirs supplying water treatment works.
Chris Rockey, science and water quality manager, said: "We already have some of the best tap water in the country but this major investment will deliver even better drinking water to our customers in Cornwall. 
"In the short term, the smell or taste of chlorine may become more noticeable to some customers. For this reason, we will bring the new filters on line one at a time and blend the new and improved water with the water currently produced by the works to ensure a smooth transition."
Customers supplied by Wendron will be the first to benefit from the upgrades as water that has been through the GAC treatment process has now started to be introduced into supply. All the new filters will be in use by the end of December 2014. A similar approach is being taken at Restormel and customers will start receiving a blend including the new water from later this month.