SWW freezes water bills
South West Water (SWW) is freezing all its standard tariffs and standing charges for consumers and businesses until April 2015, and is also proposing to keep average bill rises below inflation to 2020. News of the tariff freeze came as SWW reported a 7.6% rise in its profits to £87.3M.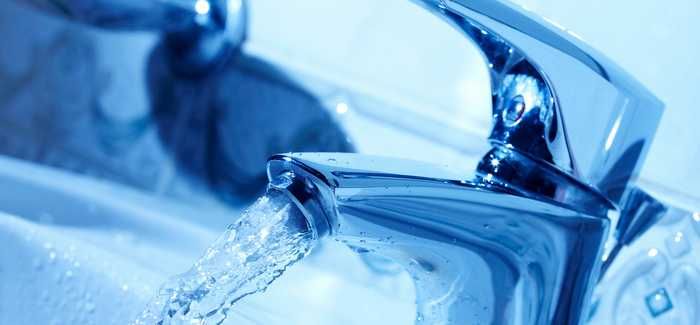 Customers switching to metered charging has resulted in a £2.5M revenue drop
The company said it is the first in the UK to freeze tariffs for all of its 800,000 customers in 2014/15. Customers may have faced rises of 4%, a £22 increase on the average annual household bill, under the price limits previously agreed in 2009.
The South-west has seen bills fall by 7.3% because of the £50 government contribution for all household customers. The government has indicated its intention to renew the reduction on an annual basis to 2020.
The company is also proposing to improve services with no overall average bill rises before 2016 and below forecast inflation increases to 2020, as part of its WaterFuture investment plan for 2015-2020.
Chief executive Chris Loughlin said: "We've talked to thousands of customers and businesses to prepare the best investment plan we can and they have told us consistently they don't want to see any erosion in services but are worried by rising household bills now and in the future.
"We can help all household and business customers now by not putting a penny on any of our standard water and sewerage tariffs and standing charges until April 2015.
"We have also re-examined every last detail of our Business Plan to squeeze out more savings while still delivering the improved services and infrastructure homes and businesses need. In addition to next year's tariff freeze, we now propose to keep the average bill the same to 2016 and keep overall increases below inflation until 2020."
SWW's parent group Pennon has today announced a 3.5% increase in pre-tax profit to £110.9M for the six months ending September 30, 2013 on revenue up 5.3% to £667M.
Pennon chairman Ken Harvey said SWW, whose turnover for the half-year rose 4.9% to £269.1M, continues to deliver robust operational performance and improving standards of customer service.
Customers switching to metered charging had reduced revenue by £2.5M, and 78% of domestic customers are now metered.