SWW and Affinity's 'enhanced' status confirmed by Ofwat
South West Water (SWW) and Affinity Water have been awarded enhanced status in the 2014 Price Review, Ofwat has confirmed. While the two companies' price determinations will be fast-tracked, the other 16 water utilities will have to submit new or improved evidence as part of their business plans.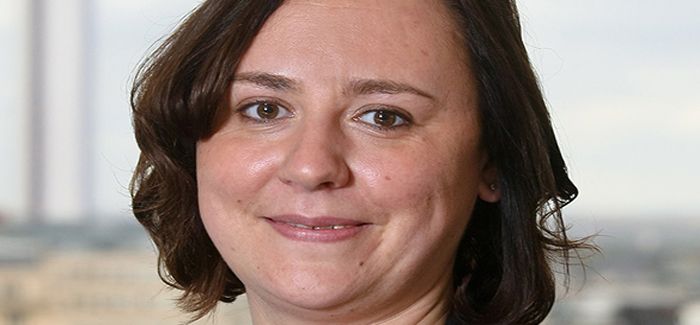 Sonia Brown said South West and Affinity's plans really 'stood out'
These companies will have the opportunity to request an earlier June draft determination on prices by submitting new evidence to Ofwat by the beginning of May 2014. Draft determinations for all other companies will be issued in August 2014.
Last month, Ofwat pre-qualified SWW and Affinity for 'enhanced' status based on the high quality of their business plans, inviting them to accept its guidance on risk and reward, including the cost of capital, and committed to a limited number of changes to improve their plans. Ofwat said it was satisfied that these changes will deliver the best outcomes for customers.  
Ofwat will announce its draft determination on limits on prices covering 2015 to 2020 for SWW and Affinity at the end of April.
Sonia Brown, Ofwat's chief regulation officer, said: "Our process aimed to encourage high quality, customer-focused plans. South West and Affinity's plans really stood out. Both the company and their customers will benefit from being enhanced. There is still a way to go before we set final prices in December.
Affinity's chief executive officer Richard Bienfait said:"Today's announcement is very exciting for our business. Over 12,500 customers responded to our consultations and helped shape the Business Plan we submitted to Ofwat in December 2013. We are delighted that Ofwat supports how we plan to serve our customers and communities over the next five years. 
"This decision means we can start early to implement these plans, which include a stretching target to reduce leakage over the next five years and abstracting less water from underground sources, to leave more water in the environment.
"Our average bill is already one of the lowest for any water company and our business plan commits us to keeping price rises below the rate of inflation for the next five years. We have also launched a new tariff, Li£t, specifically designed to support customers on low incomes, who are struggling to pay their bills."
SWW chief executive Chris Loughlin said: "It's encouraging to be rated by our regulator as having a high quality business plan. It was shaped by people and organisations across the South-west and we are very grateful for the feedback we received during our biggest ever consultation.
 
"The plan represents a real partnership between South West Water and the communities we serve, and a new chapter in the transformation of the water and sewerage services on which lives and businesses in our region depend."
 
SWW has frozen its standard tariffs and standing charges until April 2015 and will spend almost £160M to improve services during the next 12 months.  Also, for the second year running, bills already include the £50 government reduction to 2020.