Swindon sewage works hosts warfare exercise
More than 100 soldiers have taken part in a major urban warfare exercise at Thames Water's Swindon Sewage Works.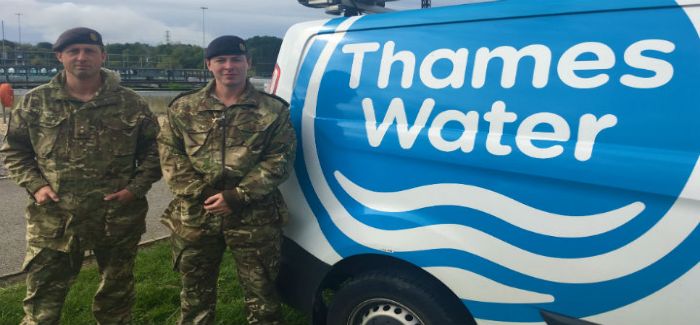 The Royal Logistic Corps with support from the Royal Electrical and Mechanical Engineers and the Royal Army Medical Corps took part in Exercise Iron Viper, which finished on the site yesterday (3 October).
The army chose sewage works, which serves 200,000 people in Swindon and surrounding areas, because it provides a mix of real-world industrial, urban and rural buildings and locations from which to hone its skills.
"Having the Royal Logistic Corps on site has really livened up the last couple of weeks," said site manager, Michael Sheppard.
"It's interesting to see how quickly they can deploy equipment to set up a fully operational site with a headquarters and communications hub in just a couple of days, as well as the ingenious ways they camouflage their vehicles and assets.
"Although some people might have noticed soldiers at the gate, or military trucks driving in and out of the site, our own efficiency, organisation and dedication means that we have been able to work alongside the army without any disruption in service to our customers, and shows our commitment to work with our armed services and communities with great success," added Sheppard.
The exercise comes as Thames Water joined other leading energy and utilities employers in signing the Armed Forces Covenant which forms part of the company's wider strategy on recruiting former service men and women, who often have skills relevant to the water industry such as engineering, leadership and incident management.