Swindon on track for efficiency target
Swindon residents have risen to the challenge of slashing their water use and are two- thirds of the way to Thames Water's target for the town to save 1Ml/d by 2014. The Save Water Swindon campaign, which was launched in 2010, is the UK's first single- town initiative. It is a partnership between Worldwide Fund for Nature (WWF), Waterwise, Swindon Borough Council, Action for the River Kennet and Thames Water.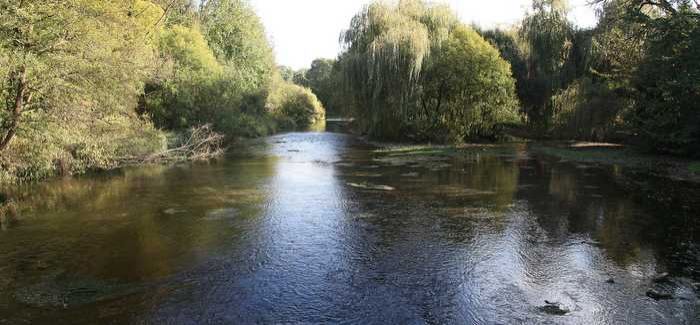 Protecting the River Kennet is a major driver for the Swindon efficiency campaign
More residents are being urged to "get involved" as the campaign steps up.
Paul Rutter, water efficiency manager at Thames Water said: "We estimate that people can save up to £50 a year on water bills and £35 on energy by signing up to have free water-saving devices installed in their homes. So far 17,000 homes in Swindon have ordered water-saving devices or arranged for us to fit them for them, but we want to encourage even more people to take advantage of this offer. So please, get involved."
Thames said using less water not only reduces bills but reduces the impact on the environment too. Swindon, is classified by the Environment Agency as "seriously water stressed", this means all available sources of water in the environment are already in use.
The utility said that the less water people use, the less water needs to be taken out of the local River Kennet.
Charlotte Hitchmough from campaign group Action for the River Kennet said: "By saving water in Swindon people are making the River Kennet a better place for water voles, kingfisher and brown trout to live. The river is a beautiful but fragile habitat, and every drop of water really does count."
Swindon and Marlborough are currently the only areas where Thames Water offers free visits from water-saving plumbers who can fit the latest water-saving technology. Products include showerheads (worth £16.99 each), tap inserts and toilet cistern devices that cut water use without affecting performance.
Jacob Tompkins, managing director at Waterwise, said: "Swindon is definitely the county's top water-saving town. Residents are now on target for a massive 1Ml/d saving and this is all down to very simple but savvy behaviour like using a washing up bowl, combined with the clever free water-saving gizmos being fitted by Thames Water.
"This is good for the local rivers, protects future water supplies and cuts household water and energy bills too, so everyone's happy."