Sweco appointed for ammonia removal scheme at Knostrop WwTW
Black & Veatch has appointed engineering, environmental and design consultancy Sweco to design, commission and guarantee the DEMON (de-ammonification) process at a state-of-the-art sludge treatment facility on Yorkshire Water's Knostrop sewage treatment works, on the outskirts of Leeds.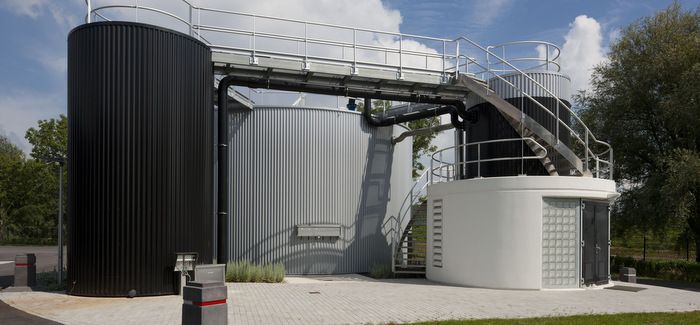 The project will be the largest overall capacity DEMON project in the UK.
The Yorkshire Water facility is undergoing a multimillion-pound revamp, led by Black & Veatch, to make the treatment of sludge on the site more efficient and effective.
Design has already commenced and will be completed by April 2017, with the installation by Black & Veatch expected to be finished in March 2018. Process commissioning of the plant, which will also be co-ordinated by Sweco, is expected to commence in February 2018, before handover of the plant to Yorkshire Water in November 2018.
Philip Wiltshire, technical director at Sweco, said: "This DEMON project is an exciting one for the UK, as it will be the largest DEMON facility in the UK/Europe and the first twin stream design. The need for systems such as DEMON is increasing, particularly for UK wastewater treatment plants installing thermal hydrolysis plants that generate high strength liquors, and we expect the technology to be implemented more widely in the near future, due to both its short and long-term cost and energy efficiency benefits compared to conventional treatment approaches."
He said the technology will provide Yorkshire Water with the option to make further energy savings through the implementation of Mainstream DEMON in the coming years. Mainstream DEMON (also known as 'cold anammox') can offer energy savings of between 25 and 30% in activated sludge plant aeration systems, as well as improving the quality of effluent.
The DEMON process, once implemented at Knostrop, will guarantee the removal of 85% ammonia from liquors generated by the new sludge dewatering plant at the facility without any pH correction or carbon dosing. At maximum capacity, the plant will remove 3,150kg of ammonia per day.
Sweco is the exclusive UK licensee for the DEMON process.