SW Water and Affinity top Ofwat pre-qual tests
South West Water (SWW) and Affinity Water have pre-qualified for 'enhanced' status based on the high quality of the business plans they submitted to Ofwat in December. The regulator announced the results of its pre-qualification tests for water and wastewater companies today as part of its 2014 Price Review.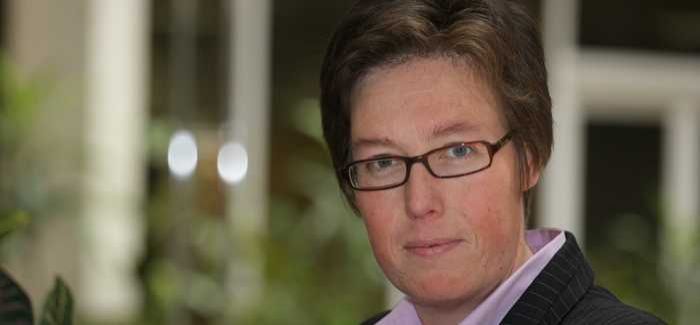 Ofwat chief executive Cathryn Ross says water utilities have "risen to the challenge" of customer engagement
Both utilities are now invited to accept Ofwat's guidance on risk and reward, including the cost of capital, which was published on January 27, 2014. If SWW and Affinity accept the guidance and undertake a number of other limited actions, they will gain the advantages of enhanced status – including a fast-track through the price review process – benefiting both the companies and their customers.
Ofwat said that the results of the pre-qualification tests for all water and wastewater companies show areas of excellence across the board, with active engagement with customers and clear board-ownership evident in companies' business plans.  
Ofwat's chief executive, Cathryn Ross, said: "The challenge Ofwat put to all water and wastewater companies was to understand their customers' needs and wants and reflect these in their business plans. Companies have risen to this challenge with a real change of approach. 
"They have worked hard to listen to their customers and to use what they have heard to shape and inform their plans." 
Ofwat's chief regulation officer, Sonia Brown, added: "The plans submitted by SWW and Affinity Water stand out. These companies have achieved plans of particularly high quality, with a consistent focus on listening and responding to what their customers want. 
"We look forward to continuing a constructive dialogue with all companies, so that they can demonstrate that their plans deliver the best possible outcome for customers."
A spokesperson for SWW said: "South West Water is now considering this invitation and will work closely with Ofwat to be in a position to respond by 17 March 2014. The company submitted its 2015-20 business plan to Ofwat in December 2013, following its biggest ever consultation, a customer approval rating of at least 84%, and the support of the independently chaired WaterFuture Customer Panel."
Ofwat is also confirming the next steps in the Price Review process, which have been adjusted to take account of the results of the pre-qualification tests and ensure an efficient process going forward. This includes an opportunity for companies that have not pre-qualified to accelerate their progress through the Price Review and request an earlier draft determination by submitting new evidence to Ofwat by the beginning of May 2014.
If this new evidence meets the required standard, Ofwat will issue draft determinations for these companies in June 2014. Draft determinations for all other companies will be issued in August 2014.