Sun safety survey of H&S professionals reveals workers' UV protection at risk
Despite growing awareness of the risk of unprotected UV exposure, Britain sees 1,700 people diagnosed with skin cancer every year as a direct cause of occupational sun exposure. A study conducted by SC Johnson Professional set out to look into this further.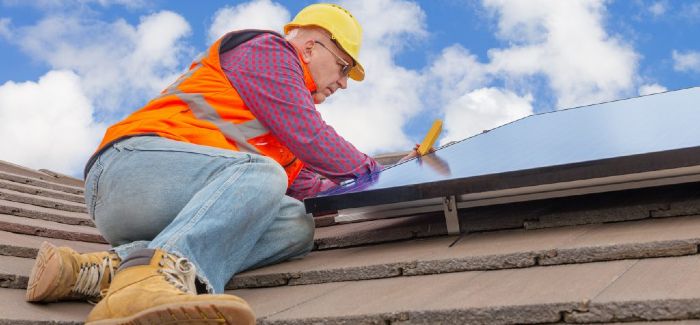 The research found that 76% of UK health and safety professionals were unaware of the danger – they did not know that one death and five new cases of skin cancer per week in Britain could be attributed to occupational UV exposure.
Along with lack of awareness, these professionals did not feel equipped to properly train workers, including in the utilities sector, which the survey showed had the highest proportion of employees who regularly worked outdoors. Three-quarters of respondents working in this sector felt they did not have enough information to enable them to deliver UV protection training programmes to their employees.
Among the other key findings, 1 in 3 health and safety professionals stated that their organisation did not provide any UV protection to outdoor workers. Furthermore, outdoor workers themselves painted a stark picture: 2 in 3 said their organisation did not provide UV protection to them in the 2019 survey. Of those who did use sun cream, only 27% were provided with product by their employer.
Lack of provision may be due to the fact that 40% of these professionals claimed that employees provided their own UV protection – despite the Health and Safety at Work Act, which states that every employer has a legal duty to safeguard the health of their employees.
Further to this, when asked why they felt that many employees did not use UV protection, 45% of health and safety professionals admitted that this was due to their lack of awareness. 30% of the respondents said that it was due to a general belief amongst workers that occupational UV protection in the UK is unnecessary.
Seeking to find out what was needed in terms of training, SC Johnson Professional found that 1 in 2 organisations surveyed carried out no training on when and how to use UV protection, and just 37% of them stated that they themselves had had the correct training themselves in terms of delivering UV protection programmes.
Training emerged as a key finding from the 2020 survey. Of those health and safety professionals with most employees working outdoors, 1 in 3 said that they did not have enough information to brief workers and 41% stated that they wanted clearer regulatory requirements.
One of the best ways to implement training is with specific resources, designed for workplaces to implement within a skin care training programme.
Toolbox Talks for example can help deliver quality, informative training, and videos illustrate real-life case studies and simple facts to bring home the reality of over-exposure. Training should highlight the '5 S approach' – slip, slop, slap, slide, and shade – an approach which can significantly contribute to the prevention of excessive UV exposure.
Alan Murray, chief executive of the British Safety Industry Federation, said: "The research carried out by SC Johnson Professional clearly shows that more awareness is needed when it comes to UV protection at work here in the UK. Employers have a duty of care to provide UV protection to their workforce, and the best way to ensure this is implemented is via health and safety professionals.
"It is crucial that we provide good quality training and information to health and safety professionals, so they are fully equipped to train employees and to raise awareness more generally."