Students' FOG solutions win wastewater innovation competition
Oil recycling bins, ultraviolet lights in washing machines and a toilet grate to prevent unsuitable items entering drainage systems were among the inventions to have emerged from a student wastewater innovation competition organised by Lanes Group.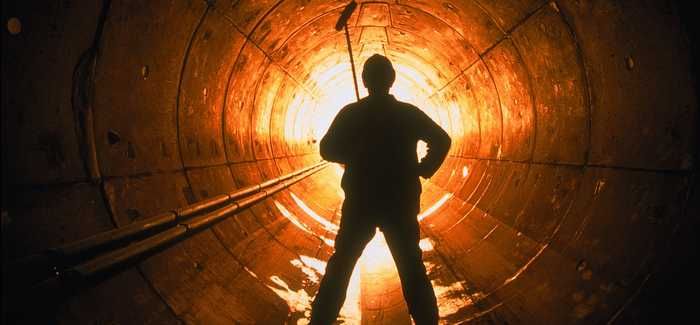 The drainage specialist teamed up with the University of Salford to give environmentally-focused students the chance to uncover innovative solutions that could help solve the nation's biggest wastewater problems.
The 'Wastewater Hack' competition was part of the company's commitment to work with universities on issues concerning the drainage industry.
The issues posed to the group included consumer education, reducing water consumption, re-thinking the toilet, and reducing the sector's energy use. 
Three winners were chosen by the judges, with the two top prizes going to biology student John Kearney and Zoology student Mason Dillon, both of whom submitted ideas aimed at reducing ther amount of fats, oil and grease (FOG) entering drains and sewers. The three winning ideas were:
First prize: John Kearney: John's idea ventures to persuade producers of oil-based products to change the design of their bottles. The new bottles would have a wider mouth and would be able to withstand high heat. They would be separated into two halves, the first of which would contain new oil and the second half would be empty with a wider mouth so used oil can be poured into it. This will enable the consumer to deposit the used oil in a suitable manner. 
Second prize: Mason Dillon: Mason suggests contacting local councils to introduce small household oil and fat bins; similar to those we already use for recycling. The small bin can be picked up with recycling bins and taken to a recycling centre. The bins would also be placed at supermarkets for the public to dispose of oil and fat when needed.
Third prize: Matthew Holroyd: To reduce the amount of water in washing machines, Matthew proposes a low flow, high pressure nozzle would be fitted on the inside of the drum. A UV light would also be installed within the drum to kill bacteria and reduce the length of the cycle. To further this, all home appliances would be fitted with these high pressure nozzles, which would allow hot and cold water to run through the same tap, reducing the wastage caused by waiting for water to reach the correct temperature.
Tina Pearce, founder of Less Mess and inventor of the Fat Trap, a device to prevent fat, oil and grease entering drainage systems, said: "In this ever growing world, our increasing population is creating more waste and rapidly using up precious resources.
"This is particularly true in the case of wastewater. Everyday people flush unsuitable items down toilets and pour waste fats, oils and greases down sinks, leading to drain blockages and overflows into our rivers and seas.
"It is vital that we keep educating and reminding the consumer on the everyday issues we face, helping them to apply small but effective changes that will make a big difference."
Michelle Ringland, head of marketing at Lanes Group, added: "We believe it's important to engage young people with the issues affecting our industry, as these can have a huge knock-on effect on all of our lives.
"The students' ideas have been impressive, showing how there are so many inventive ways we can help tackle critical wastewater problems if we put our minds to it."
The project comes after Lanes Group commissioned research into student water usage habits, finding UK students waste the equivalent of more than two bathfuls of water a day.
-More information on the competition is available here.