Strong financial performance spells further growth for nmcn
Nmcn has continued its upward trajectory with its financial results for the year ending 31 December 2018 showing significant improvements in cash balance, revenue and profit.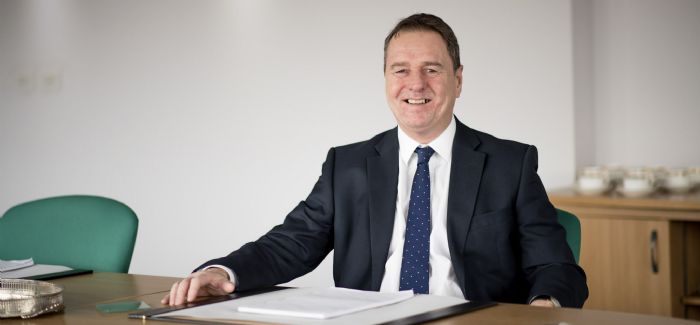 As much of the construction industry continues to struggle with delayed payments impacting on cash reserves, the company reported that it has increased its year-end cash balance by 96 per cent to £33.35 million.
Nmcn, which rebranded from North Midland Construction last year, continues to see a year-on-year revenue increase, reaching a new high of £340.45 million, up 16.7 per cent from £291.77 million in 2017 and £250.5 million in 2016.
The results also showed an increased profit in 2018, with operating profit before tax up 500 per cent to £6.02m in 2018 against previously reported figures.
"We have a very positive cash balance, which we're delighted with," nmcn chief executive John Homer told WET News.
"That was net cash throughout the year and, in tandem, we have reduced our average payment period to 38 creditor days, so this is not building a cash balance by not paying our supply chain – this is looking after our partners in the supply chain by giving them improved payment terms and looking after our own cash balance as well."
Homer said the increase in operating profit, from £1 million in 2017, was "respectable", adding: "While it's good to see from where we've been, we have aspirations to improve on that by looking at efficiency and the way we do things."
He said the company is in a "good place" for 2019, with over 90 per cent of budgeted revenue already secured to the value of approximately £320 million, representing a 7 per cent increase compared to 2018 budgeted revenue secured at the same point in the previous year.
Around 65 per cent of that £320 million comes from the water sector.
"We have done well in the water industry and we've focused on the needs of the water companies," Homer said.
"We have got a target to balance the water business out at 60-40. We still want to major in water but, in terms of the portfolio, we want to make that balance."