Streetworks industry must commit to innovation - Bairsto
The streetworks industry must show greater commitment to innovation if utilities are to meet their targets, Street Works UK chief executive Clive Bairsto told Utility Week Live.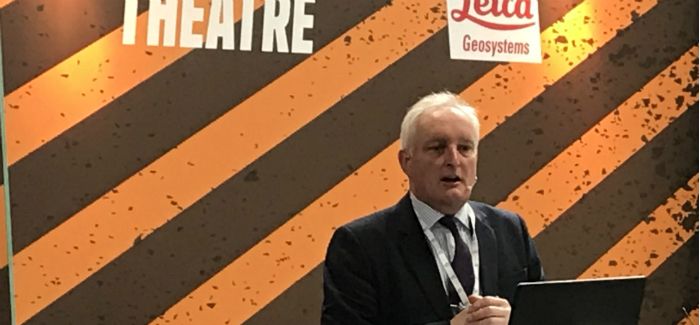 In the keynote talk in the Streetworks Theatre today (21 May), Bairsto told delegates that there had been an overall improvement in performance over the course of the last decade and that practitioners continue to work to improve on the speed, cost and quality of their work as well as cutting health and safety incidents and reducing their impact on the environment.  
However, he stressed that there is a need for further improvement in light of increased expectations on utilities, with water companies coming under pressure to improve leakage and customer service levels in AMP7. 
"If you look back over streetworks statistics over the last 10 or 12 years, there has been an increase in performance, but my contention also is that we can and must do even better," he said. 
"I think we should also be very alive to the fact that where we are performing less well, it really does provide that hinge for people to get in there and give a negative policy view." 
To reach new standards, he emphasised the need to adopt new ideas and technologies but expressed concern that there can be a reluctance to commit to genuine innovation.
"I think we have a lot of innovation goofers," he said. "By that I mean a lot of people who like to look at innovation and say: 'That's frightfully interesting, that's frightfully good', and take it no further."
He reiterated the need to deliver on the increased expectations for the water companies and other industries and added: "We have got to reach in and do some of those innovation things and encourage those innovation entrepreneurs.
"If we don't, frankly we will be held to account downstream as an industry for not having delivered what the consumers deserve."