Storage tank scheme delivers cleaner beaches in South East Cornwall
South West Water has completed a £4.9M scheme to improve bathing water quality at Seaton and East Looe in Cornwall, in time for the start of the bathing season.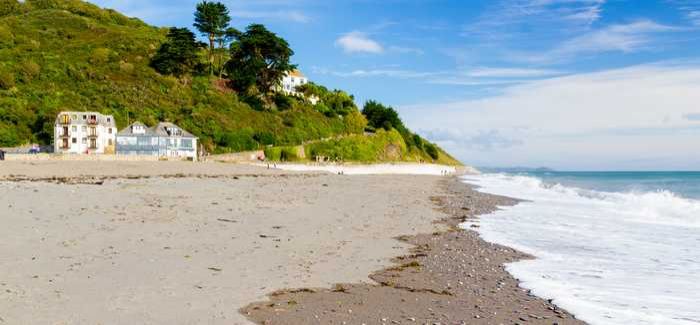 Seaton, in Cornwall, is one of the beaches that will benefit from investment
The project included the construction of a 1,040 cubic metre underground storage tank in the Lower Sungirt long stay car park in Liskeard and a 300 cubic metre underground storage tank on land adjacent to the A38 off New Road, Liskeard.
The company has also made improvements to Menheniot Sewage Treatment Works near Seaton, including installing ultraviolet (UV) disinfection and providing storm water storage capacity, and installing monitoring devices on the storm overflows in the village's sewerage network.
The additional storm water storage capacity will reduce the number of storm discharges during extremely wet weather.
Work started in Menheniot in April 2014 and was completed in January 2015. In Liskeard, work started in June 2014 and was completed last week.
Senior Project Manager Mike Court said: "In total, the work represents a £4.9M investment in bathing water quality in the area, which will benefit the tourism industry across South East Cornwall.
"We believe that, with the help of the local community, this major investment will help deliver even cleaner seas for Seaton and East Looe, in time for the new European bathing water standards.
"You can help by checking your property is correctly connected to the foul drainage system - investigations by the Environment Agency and South West Water have identified that homes with plumbing that is incorrectly connected into the surface water system are a source of faecal pollution to some of the bathing waters in the South West. 
"Some drains lead directly to rivers and beaches, so please don't pour paints, oils or chemicals down them. Nappies, wipes, cotton buds, fat, oil and food waste can all block drains and cause pollution so please dispose of them correctly."
In total, South West Water are investing £20M in current bathing water quality schemes, at Lyme Regis, Teignmouth, Torbay, Mothecombe and Combe Martin as well as at Seaton and East Looe.