Stonbury expands into Scotland
Stonbury has announced the expansion of its services into Scotland.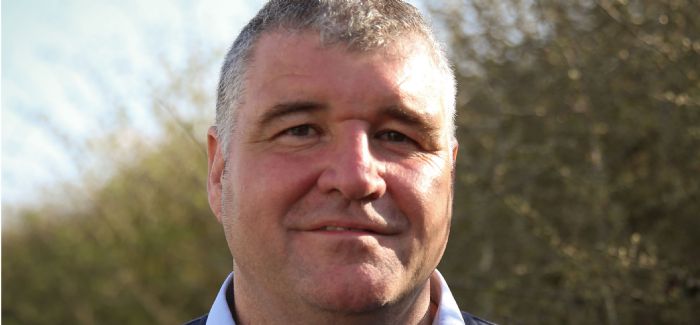 Iain Weir has been named as Stonbury Scotland's managing director
Building on over 34 years' experience in servicing the water industry, the launch of Stonbury Scotland – which will be led by Iain Weir – sees the Stonbury Group establish presence within the Scottish water industry.
Services will include traditional Stonbury works, from the refurbishment of treated water storage points (TWSPs) including service reservoirs and water towers to the introduction of the full scope of services the Stonbury Group offers.
Stonbury Scotland is currently operating from offices in Peebles, with the intention to expand into other geographical locations. Initially supported by DOMS trained site and management teams from the north of England, Stonbury Scotland intends to employ local staff in the near future.
Jon Featherstone, delivery director, said: "The board is delighted to appoint Iain Weir as managing director of Stonbury Scotland. We have known Iain for many years and recognise that he holds the same values that Stonbury stand for in terms of customer focus, integrity and dedication to his profession. We are sure that within a very short time Iain will be an integral member of the Stonbury Group."
Weir has 20 years' experience from working across the UK and US water sector. Since graduating with a degree in chemistry from the University of the West of Scotland, he has pioneered the introduction of various new technologies into the drinking water sector and led the development and growth of a company, from less than £200k to generating over £3 million profitable turnover.
As well as supporting the Scottish Water Regulatory and Compliance Team in developing the current DOMS procedures for the cleaning and inspection of TWSPs, he also led the delivery of a programme with Scottish Water to inspect, clean and refurbish more than 400 service reservoirs per annum as part of the regulatory commitment to DWQR.
Weir said: "Our upcoming developments will be a fantastic opportunity to establish the Stonbury business and brand in Scotland. The vitality and excitement of setting up a new team, reinforced with the full support and experience of the group structure, is a unique challenge which I am delighted to embrace.
"We are very much looking forward to supporting Scottish Water and their delivery partners to provide unparalleled levels of efficiency, value and service through our long-term commitment in Scotland."