Stobart Group provides EA with flood defence logistics support
The Environment Agency (EA) has awarded a one-year contract to Stobart Group to provide a 24/7 logistics support service throughout the year assisting the EA before, during, and after flooding.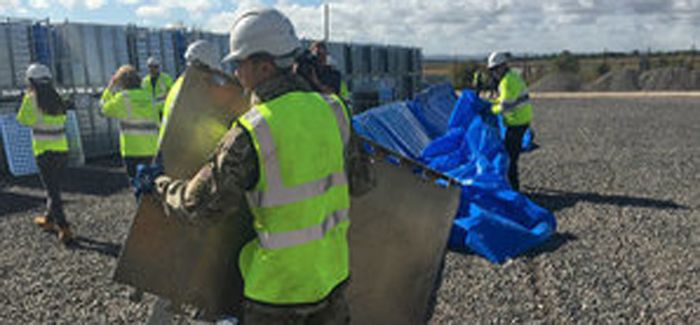 Stobart will store, track, and transport the EA's 40km of temporary flood barriers and other mobile equipment. The contract also includes use of the Stobart's network of resilience centres, distribution centres and extensive fleet of more than 3,000 trucks.
News of the deal came as EA teams across England took part in Exercise Certus, which was designed to test that the agency is ready to respond more rapidly and flexibly to future flooding following the government's National Flood Resilience Review (NFRR).
Around 1,000 EA staff took part in the exercise, which ended on Wednesday (October 12, 2016), to train with new temporary flood barriers, pumps, vehicles, and drones.
The EA said it has also reached a key 'winter ready' milestone with all those communities affected by flooding last winter now having the same level of flood protection they had before winter 2015/16.
This is a result of a £65M programme across the north of England, involving 20,000 inspections and around 650 repair projects, to restore flood defences or, as in the case of the Foss Barrier, significantly upgrade them.
EA chief executive Sir James Bevan said: "I've seen for myself the devastating impact that flooding has on lives and livelihoods. Our staff have already put a huge amount of work into helping communities recover from last winter's floods and reducing flood risk to thousands of homes.
"Now we are rising to the challenge of responding to flooding as extreme weather becomes more common. In Exercise Certus our teams have been training with new kit, including flood barriers, pumps, and vehicles so that we can respond more rapidly and flexibly."
Floods minister Thérèse Coffey said: "This exercise proves we have the ability to move quickly to provide support around the country in the event of a flood this winter. Our £2.5bn investment programme will better protect 300,000 properties against flooding for the long term and with new high volume pumps, four times as many temporary defences as last year, and the Environment Agency able to move rapidly to help protect homes and businesses, we're better prepared than ever before."