Stellar line up for Sustainable Water 2013
Water industry leaders will join chairman of the Environment Agency, Lord Chris Smith, and utility chief executives Colin Skellett OBE, of Wessex Water, and Luis Garcia Berengue,r of Bristol Water, at Water & Wastewater Treatment magazine's annual flagship event, Sustainable Water 2013.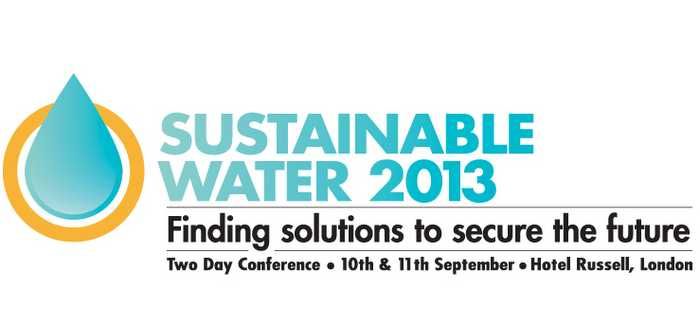 Sustainable Water 2013, which takes place in London on September 10-11, aims to demonstrate how water utilities are building resilience and sustainability into their businesses at a time of economic constraint. It will show how they are finding ways to reduce carbon, from garnering efficiencies in existing processes and networks to large-scale programmes for renewable energy.
Chaired by BBC journalist and presenter Juliet Morris and sponsored by Veolia Water and EDF Energy, Sustainable Water 2013 gives delegates the opportunity to network with their peers and engage in a dialogue that will help shape the future of water and wastewater in the UK and beyond.
Long-term drivers like climate change and population growth need to be addressed through the daily tasks of managing existing assets, meeting leakage targets and moving towards a customer-focused, 'totex' approach to investment in AMP6.
To reserve your place and find out more, visitwww.sustainable-water.co.uk.