Southern Water spends millions to tackle bathing water pollution
A multimillion-pound project to tackle various sources of pollution preventing bathing waters from achieving 'excellent' status is underway at Southern Water. More than £31M over the next five years has been "earmarked" for the wide-ranging Bathing Water Enhancement Programme (BWEP).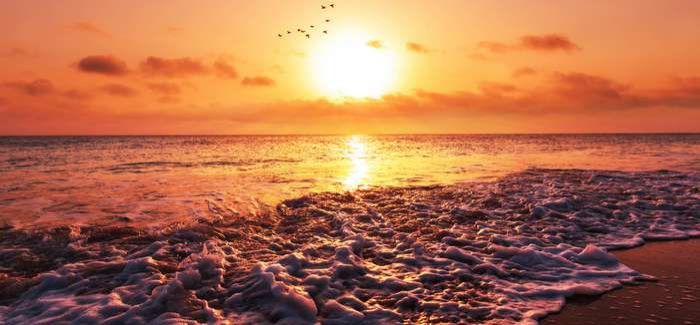 Southern Water has identified 21 of 83 accessible designated bathing waters in its region to be investigated as part of the first stage of the project. Those shortlisted are:
Kent: Sheerness, Minster Leas, Leysdown, Tankerton, Herne Bay Central, Herne Bay, Margate Fulsam Rock, Deal Castle, Folkestone, St Mary's Bay and Littlestone
Sussex: Brighton Kemptown, Worthing, Middleton-on-sea, Felpham, Bognor Regis (Aldwick) and Selsey
Hampshire: Stokes Bay and Hillhead
Isle of Wight: Cowes and Shanklin 
The investigations will take place over the coming year, with seven chosen to be progressed with improvements to bring them up to 'excellent' status by the end of March 2020.
David Tyler, Southern Water's environment strategy Manager, said: "During our customer engagement for our 2015-20 Business Plan, customers made clear that they wanted us to go above and beyond our statutory duties, which require us to help bathing waters meet basic standards, and do more to improve bathing water quality across the region. Crucially, they also told us that they were willing to pay extra through their water bills to fund the enhancements which we had outlined.
"This allowed us to take this feedback to our economic regulator Ofwat – which gave us permission to earmark up to £31.5M over the five years to bring seven bathing waters up to the 'excellent' criterion. This is the measure required to apply for Blue Flag status, provided the standard is maintained over a four-year rolling period.
Tyler said the investment is "an unusual step for a water company and the regulator to take", as companies are not normally funded to exceed their statutory duties. "The fact we secured permission is testament to the passion both we and our customers share to do more to protect the environment."
He said: "More than 92% of customers surveyed supported our plans and we have also committed to work with other agencies, local communities and landowners to bring all coastal waters at bathing beaches in the region up to the standard required to achieve Blue Flag status by 2040."
Southern Water has invested millions of pounds in recent years to upgrade its wastewater network and improve coastal water quality. However, bathing water is also affected by many other sources of pollution which are outside of water companies' control.
Tyler explained: "These can include contaminated rainwater running off roads and agricultural land into the sea and watercourses, wastewater from privately-owned treatment works, boats and animals on the beach such as dogs and seabirds. We will now work to understand the causes of pollution at each of the 21 bathing waters shortlisted and identify which of them, and the communities they serve, would benefit the most from intervention."
Southern Water's programme has been endorsed by the Marine Conservation Society (MCS). Rachel Wyatt, MCS water quality programme manager, said: "We welcome Southern Water's plans to do more to improve bathing waters in its region and increase the amount of beaches with 'excellent' quality. We are keen to see Southern Water achieve its objectives with this project and will keep closely involved to see real results in reducing bathing water pollution from a variety of sources."