Southern Water seeks four delivery partners for AMP6
Southern Water has issued a tender notice for key delivery partners for its £1.1B AMP6 investment programme. The company wants to appoint up to four delivery partners for the design and build framework, which is divided into two separate lots - infrastructure and non-infrastructure.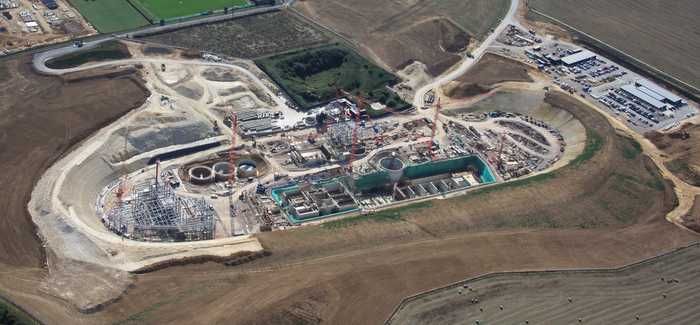 Southern Water's AMP6 programme covers wastewater and sludge treatment works, storage tanks and pumping stations
The framework value is between £600M and £1.1B, depending on the outcome of regulator Ofwat's determination of Southern Water's planned improvement programme.
Work for the non-infrastructure programme includes:
Water extraction and treatment works
Water storage facilities
Wastewater and sludge storage tanks
Wastewater and sludge treatment works
Pumping stations
The infrastructure framework covers work to Southern Water's water assets, including:
Water supply and distribution pipework, service pipes, valves, meters, chambers
Wastewater sewer pipework, sewer rehabilitation, valves, penstocks, manholes
Mechanical and electrical plant and equipment
Instrumentation, control and automation equipment
Southern Water will separately tender the above Lots, but will combine them if required.
Interested companies will need to turn over more than £165M a year (Lot 1) and above the £120M turnover threshold (Lot 2).
The contract deadline is October 14.