Southern Water reveals DWI investigation over historic performance
Southern Water has said it faces an ongoing investigation from the Drinking Water Inspectorate in addition to the Environment Agency in relation to "historic challenges".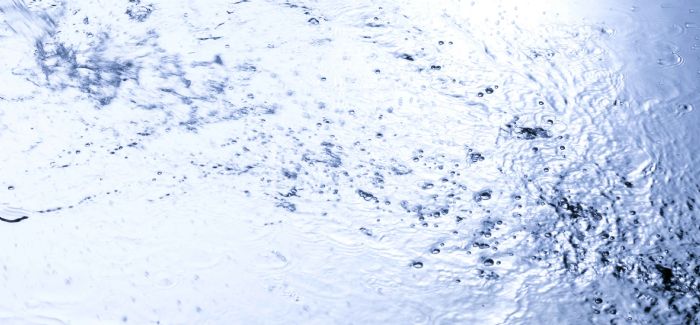 In June, Ofwat announced that Southern had agreed a £126 million package of payments and penalties as the result of incidents that took place between 2010 and 2017, with the company having failed to operate a number of wastewater treatments works properly as well as misreporting information after manipulating its wastewater sampling process.
The Environment Agency has undertaken a separate criminal investigation, which began in 2016, into suspected permit breaches at a number of Southern Water's sites.
In the company's 2018-19 annual report, chief executive Ian McAuley – who took on the role in January 2017 – said the company had been "addressing historic challenges from our regulators Ofwat, the Drinking Water Inspectorate and Environment Agency" and that the DWI and EA investigations are ongoing.
Later in the report, Southern gave further details of the DWI investigation, highlighting the company's disappointing performance on the Compliance Risk Index (CRI) and Event Risk Index (ERI) metrics as well as further issues with performance reporting.
"We were below industry average for CRI in 2017, and our ERI was the worst in the sector, due
primarily to a single event at one of our larger water supply works," the company said. "In order to address this, significant work is underway at large works such as Testwood and Otterbourne from 2017 to 2025, with major rebuilds taking place.
"As a consequence of this – and historic issues regarding our performance reporting – we have also been under significant scrutiny from the DWI and are currently under enforcement.
"We were the subject of four Final Enforcement Orders, three of which were associated with new asset improvement schemes and one with improvements in water quality sampling and information management. We have successfully closed two of these orders but two remain in place – a final asset improvement scheme and water quality sampling and information management.
"Where legal investigations are underway, they can take some time to conclude and relate to issues from as far back as 2012 and 2013. To illustrate, the most recent prosecution from the DWI, in August 2018, resulted in a fine of £65,000 and relates to an event that took place in 2013
at Cooks Castle on the Isle of Wight, well before new structures and improvement programmes
were implemented. In addition, we are subject to two other cases: one from 2014–15 and one due to operational issues in 2018 on which we are awaiting decisions from the DWI."
The DWI has said it rarely relies on enforcement orders, which are used when a company does not give an undertaking, or does not comply with the terms of an undertaking, to make required improvements.
Addressing the Environment Agency investigation, Southern Water said: "We are also under investigation by the Environment Agency regarding the historic performance of certain wastewater treatment sites and the reporting of relevant compliance information.
"We are seeking to work proactively with them to resolve these investigations which are still evolving. At this time, there is no clarity of the findings of these investigations or further action or associated financial impact, if any."
McAuley said there are "no excuses" for the failings detailed in the Ofwat investigation and emphasised the work that has taken place to bring about improvements.
"I was brought into the company in 2017 to drive change and transformation," he wrote. "Since then we have been working hard to understand past failings and implement the changes required to ensure we better deliver for our customers and meet the standards they deserve.
"We are deeply sorry for what has happened. There are no excuses for the failings that occurred between 2010 and 2017 outlined in Ofwat's report. We have clearly fallen far short of the expectations and trust placed in us by our wastewater customers and the wider communities we serve.
"We are fully committed to continuing the fast pace of change delivered since 2017. There is a lot more work to do but we are pleased to have agreed with Ofwat a package of reparations that enable us to fully make amends to our customers and regain their trust as quickly as possible."
It was also reported in April that Southern had contacted the Serious Fraud Office, which investigates and prosecutes serious or complex fraud, bribery and corruption, in relation to the historic issues.