Southern Water replaces 45ft-long screen at East Worthing facility
Southern Water has replaced a 45ft-long screen at its East Worthing Treatment Works that has helped capture almost 400 tonnes of waste materials in the past year. The £250,000 screen was installed by Southern Water's partner, Barhale Trant Utilities.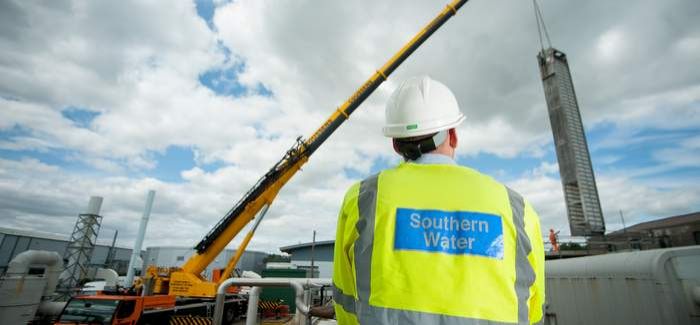 As part of a programme of ongoing maintenance at the site, one of the two screens is replaced every year. The old screen will be cleaned up, refurbished and kept as a spare.
Rob Lawless, Southern Water project manager, said: "At 45-feet it is one of Southern Water's tallest screens, and seeing it craned into position is quite an impressive sight. Once in place it protects the treatment processes from being damaged by a number of unflushable items ranging face wipes and sanitary items, to mobile phones, false teeth and wedding rings."
The East Worthing facility treats more than 30 million litres of wastewater daily on average – rising to more than 71 million litres during wet weather. Between June 2015 and June 2016, the screens on site filtered out 393 tonnes of wet wipes, nappies and other items that can cause blockages in the wastewater network.