Southern Water relieved not to have to use Bewl drought permit
Southern Water has welcomed the news that Bewl Water reservoir has refilled following winter rain, meaning that it does not need to use an emergency drought permit granted by the Environment Agency last month.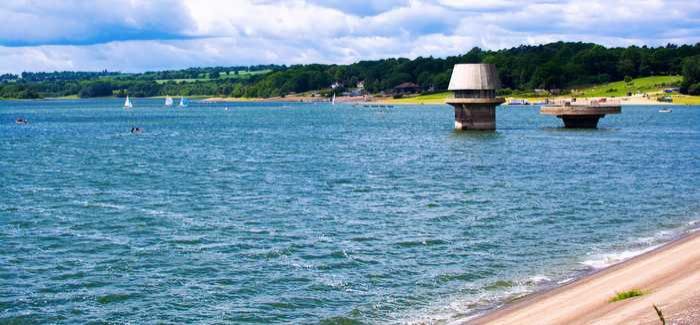 The reservoir, which is on the boundary between Kent and East Sussex, has staged an astonishing recovery thanks to weeks of rain. From a low of just under 33 per cent full at the start of December, the level hit 75 per cent on 12 February.
While the refill of Bewl Water is good news, Southern Water warned that ground water sources which account for more than three quarters of its tap water are still below average for the time of year. The utility is warning that there can therefore be no let up on finding leaks or on customers' water efficiency.
Bewl, the largest body of open fresh water in South East England, was the subject of a precautionary drought permit granted on 17 January which allowed Southern Water to pump more water than normal out of the nearby River Medway.
The permit was granted by the Environment Agency after the dry winter of 2016 was compounded by the exceptionally dry autumn in 2017. In October and November the South East received less half of the usual amount of rain.
Downpours in late December and January helped refill the water source which is important for supplies to Thanet and is also used by South East Water. Southern Water also had pumps running from the Medway into Bewl under the normal conditions of its licence to take water.
"Strong rainfall kept river flows well above the precautionary drought permit allowances so to our relief we have not had to use the extra headroom granted us by the EA," said Nigel Hepworth, water resources policy manager at Southern Water. "Despite not using the permit, we are absolutely sure that applying for it was the right thing to do. Given the situation in December, it would have been irresponsible not to have taken every possible step to ensure refill."
Hitting the 75 per cent level is also an indication that water in aquifers beneath the ground have also been refilling. Only 7 per cent of Southern Water's supplies come from reservoirs while nearly 80 per cent is extracted from bore holes.
The rain has lowered  - but not eliminated - the risk of Southern Water having to impose temporary use bans such as restricting households from using hosepipes but customers are warned not to be complacent.
"The situation at Bewl was a reflection of the fact that we live in an officially designated water stressed area. We urge people not to waste water and in the long term we want customers to reduce average daily use from a currently efficient 133 litres a day to a target of 100 litres a day by 2040,"  Hepworth said.