Southern Water ramps up in-house engineering team
Southern Water has reported good progress on developing its new in-house engineering team, which starts work this month on delivering the company's needs in AMP6.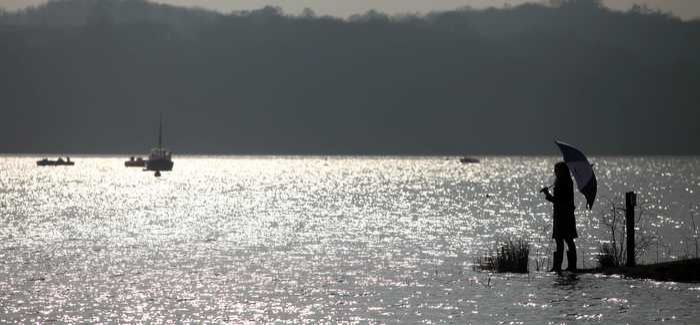 Southern Water's engineering team is set to be 200 strong in 2016
Representing a new way of working for the company, the in-house team will deliver projects that would have been almost entirely outsourced under AMP5.
The team will be responsible for designing capital projects such as new water supply and wastewater treatment works, to be built between 2015 and 2020 in line with the company's £3BN business plan.
Procedures and management systems are in place and 120 staff, including engineers of all disciplines, are already working on around 90 live AMP6 projects.
Southern Water's Chief Engineer Ian Kirkaldy, who was tasked with creating the team after joining the company in 2014, said: "The capacity and capability of the team is ramping up. We are starting to deliver and deliver well.
"Staff wise, we've got a talented team. We also have processes and tools in place and we're starting to hit our first targets. The next step is to buy new IT design tools for things like 3D modelling and this will happen around May."
The team, which also includes engineers from AMP6 strategic solutions partner MWH, is based in Southern Water's Brighton office. 
"Our new team members are enjoying being creative and being able to use their talents in new, exciting and innovative ways," said Kirkaldy. "Colleagues from MWH have integrated well and we are working as one team. 
"Rebuilding an in-house team has great benefits - we have greater control and will be making the key decisions on projects. It also allows us to have better conversations with the rest of the business and fine-tune solutions in ways that we couldn't in the past. We have the ingredients for something great."
Recruitment is continuing throughout 2015/16 with the aim of having 200 people in place by April 2016. Engineering professionals across the board are being sourced with recruiters looking both at home and abroad.
"Recruiting engineers into the South Coast has never been easy, which is why we're widening the net to parts of Europe," continued Kirkaldy. "In particular, we are now looking for senior staff with higher level skills and qualifications to lead the teams.  We have to change the way we work and develop efficiencies so those people must be up to the challenge."
There are also positions for new starters, for whom an in-house training programme is being developed.
"We are looking to implement a graduate training scheme for juniors, offering professional qualifications so they can become chartered individuals of any institute they choose. We are looking for steady growth with the long-term ambition of becoming a sustainable and professional body. Sustainability has to be part of the equation," added Kirkaldy.
He said the team's ambition for AMP6 is to achieve the customer promises in the company's business plan "through clever and integrated thinking, not only beating but out-performing targets and expectations". 
"We have come a long way in the past 12 months. We started with a blank canvas and created a structure from scratch, ensuring it met the business needs. We are now looking forward to continuing that journey with the new team in place," Kirkaldy concluded.