Southern plans hosepipe bans as part of drought permit
Southern Water has said it will seek to reduce leakage and usage, including implementing hosepipe bans, if it succeeds in securing a drought permit to continue using the River Test in Hampshire.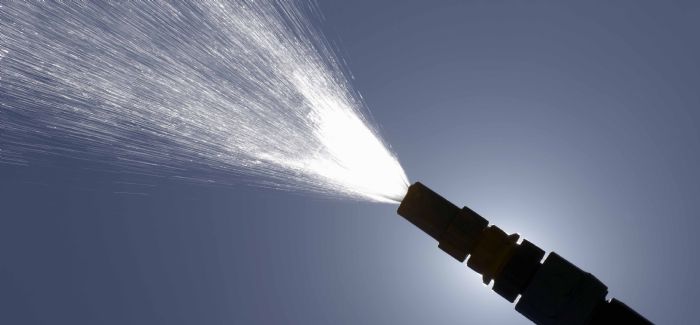 In June, the company warned that flows in the Test were falling and said that, under new rules governing when it can take water out of the river to supply to customers, there was an increased risk of drought this summer. 
Flows subsequently fell and Southern Water applied to the Environment Agency for a drought permit late last month that would permit the company to continue using the river if flows continued to fall.
At a hearing in Winchester on Tuesday 6 August, Timothy Comyn, a legal representative for Southern Water, said: "We are in a situation of an exceptional shortage of rainfall in the Southampton West area." 
Comyn said Southern Water, which recently announced an agreement with Portsmouth Water to take 15 million litres of water a day, is looking at other water resource options.
The company had previously announced that it was deploying extra teams and technology to tackle leaks, which has already resulted in a saving of 5 million litres a day in Hampshire and the Isle of Wight since February, as well as providing customers with water-efficiency devices.
It also plans to implement temporary use bans (TUBs) in certain areas.
Nigel Hepworth, water resources policy manager at Southern Water, said prior to the meeting: "Using a drought permit means that we must do everything in our power to reduce water use and so minimise the impact on the river's precious and unique habitat.
"If the drought permit is granted we will be asking more of our customers by imposing TUBs in certain areas.
"If we do have to do this, it will be carried out in a phased way in specific areas which depend on the River Test for water and we'll provide full details in advance.
"We understand this is disruptive and inconvenient but we've also seen our customers feedback that protecting the environment and the River Test is a priority for them too."
Following the hearing, an Environment Agency spokesperson told the Daily Echo: "We are currently considering a drought permit application from Southern Water for the River Test.
"Although flows are currently at normal in the river for this time of year, Southern Water has applied for this drought permit so they are prepared if flows reduce.
"We will determine whether the permit will be granted by the end of August and we will continue to work with Southern Water as it develops its long-term water resource solutions that will protect this iconic river."
Southern Water has announced a number of plans to contend with the water-stress challenge it faces, including working with Portsmouth Water on a £103 million winter storage reservoir in Havant and a number of water re-use and desalination options.
Read our in-depth feature on how water companies can reduce desalination here