Southern Water pilots new scheme to tackle FOG
Southern Water is to visit some of the 28,000 food outlets and restaurants across Sussex, Kent, Hampshire and the Isle of Wight, between now and 2020 to prevent sewer blockages caused by fats, oils and grease (FOG). The scheme is part of Southern's £1.4M to keep sewers running clear in the South East.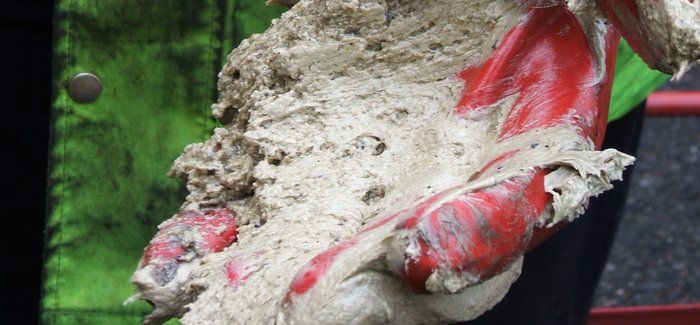 The company is piloting the scheme in Storrington, where it is already working closely with food and catering businesses to help them understand the impact of the way they currently dispose of FOG has on both the drains and sewers, and the environment.
Southern Water's wastewater treatment works in Storrington has been identified as one of the region's worst affected for becoming blocked with FOG from local sewers. To help tackle the problem, Southern Water's customer team is visiting all food and catering outlets in the town to offer advice, and make sure they have suitable products and processes in place to properly dispose of fats, oil and grease.
Steve Edwards, Southern Water network protection officer, has visited all 14 food outlets in the town and given them information on how to safely dispose of FOG, and will follow up with repeat visits later this year.
Edwards said: "Sewer flooding can be a really upsetting experience for our customers, and particularly so if it happens to a food and catering business. That's why we've kicked off this pilot project in Storrington - which we know is a blockage hotspot - to raise awareness of what should and shouldn't be put down sinks and toilets.
"Many food and catering businesses also don't realise that it's a legal requirement for them to have systems in place to dispose of their fat, oil and grease in a way that doesn't clog up our sewer system and is also kinder to the environment. Fat, oil and grease used for cooking, and all other leftover food in the kitchen, should go in the bin rather than down the kitchen sink, and into drains and sewers."
The Moon Pub, in the High Street, is one of the first to support the initiative, fitting a grease trap and putting new procedures in place in its kitchens.
Matthew Wells, duty manager at the Moon, said: "We wanted to set a good example and I hope others will now follow our lead. Ultimately it's going to improve the quality of life for everyone in the village and will help protect the environment. We are already seeing the benefits in our own sewers."