Southern Water metering sees 16.5 per cent reduction in water use
Southern Water has reported significant reductions in water consumption as its large- scale metering programme nears completion.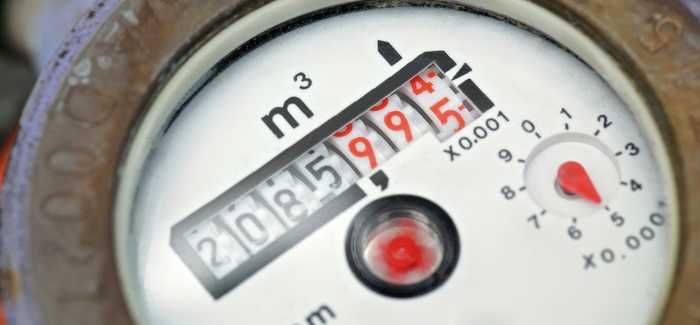 With nearly 500,000 meters installed, customers are using, on average, 60 litres per household per day less water, says the company. This represents a 16.5 per cent reduction – more than the national average of ten per cent.
Once the metering programme ends, this will equate to a regional saving of 30 million litres of water every day across Kent, Sussex and Hampshire. Customers have also benefited in terms of their bills, with 62 per cent of customer seeing a bill reduction, and an average saving of £162 per year.
The findings are revealed in a study published this month by Dr Carmine Ornaghi and Dr Mirco Tonin who are economists at the University of Southampton and are both Associate Professors. They conclude that the five-year metering programme, which began in 2010, has had a significant effect on water consumption. 
Dr Mirco Tonin, said: "In our study we find a strong decrease in consumption due to the Universal Metering Programme. What is remarkable is that households start changing their behaviour as soon as the meter is installed, despite the fact that for three months they have no financial incentives to do so, as there has not yet been any switch of contract."
Southern Water runs a comprehensive information campaign alongside its metering programme to give customers full details of how they can reduce their water consumption and apply for various tariffs and financial schemes. 
In addition, the company offers free water audits, carried out by water saving experts known as Green Doctors, for customers in financial hardship. Since 2010, the Green Doctors have visited more than 48,000 households and distributed 156,000 water-saving products. This has resulted in a predicted average saving of 20 litres of water per household a day.
Green Doctors are also able to arrange for customers in hardship to receive advice from IncomeMAX – an independent organisation which advises customers what benefits they are entitled to. Since 2010, IncomeMAX has helped customers secure more than £3 million in benefits. 
Southern Water's Chief Customer Officer, Susan Stockwell, said: "We're delighted with the results of this independent research which has studied water usage across a huge sample of 250,000 customers. It confirms that the majority of customers are acting on the advice offered by our water efficiency programme, changing their behaviour and reducing their bills. Energy bills are also affected because heating water makes up around 30 per cent of the average household's energy bill.
"I'd like to thank customers for working with us to save the region millions of litres of water every day which will help to ensure continuity of supply in the densely populated South East."