Southern Water may face Serious Fraud Office investigation
Southern Water has confirmed it has contacted law enforcement authorities in relation to an ongoing Ofwat investigation into the historical performance of the company's wastewater sites and data disclosure.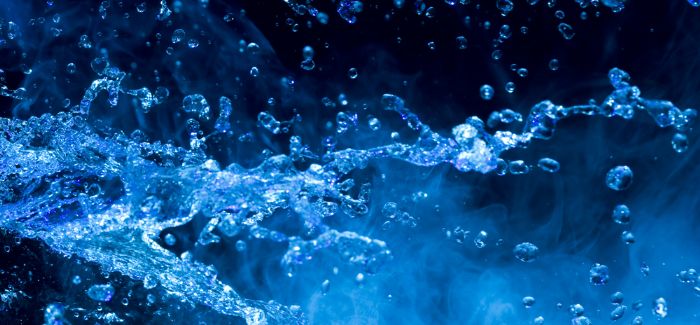 In June 2017, Ofwat opened an inquiry to determine whether Southern had breached its "statutory duties and licence obligations" with regard to the maintenance of sewerage systems and financial and management planning and control.
And the Sunday Times has now reported that Southern has contacted the Serious Fraud Office (SFO), which investigates and prosecutes serious or complex fraud, bribery and corruption, over 'failings' in its records.
Asked to confirm the report, an SFO spokesperson said: "We are aware that Ofwat opened an investigation into Southern Water but can neither confirm nor deny interest in the matter."
While the exact details have not been disclosed, a spokesperson for Southern confirmed that the utility has alerted legal authorities over a matter connected to the investigation.
The spokesperson said: "We have been open and transparent about the progress of investigations by our regulators in relation to historical performance of wastewater sites and data disclosure.
"As we reported in our half-year report to September 2018 published last November, during our cooperation we decided it was prudent to bring this matter to the attention of the law enforcement authorities.
"At this time, we are not in a position to say anything further, but we will continue to cooperate closely with our regulators and will update our customers, stakeholders and investors when all parties involved agree it is appropriate to do so."
Ofwat, meanwhile, said it was making "good progress" on its investigation and is hopeful it will be able to provide an update in the near future.
Under sections 18-22E of the Water Industry Act 1991 (WIA91), Ofwat would be able to take action against Southern if it is found to have contravened, or is likely to contravene, a condition of its appointment or a statutory requirement.
The regulator's enforcement action might entail issuing an enforcement order requiring the company to take particular action(s) and/or imposing a financial penalty of up to 10 per cent of the regulated company's annual turnover for each breach.
The regulator is also able to consider not issuing an enforcement order or a financial penalty where a company provides an undertaking under section 19 of WIA91, legally committing it to take appropriate steps to ensure compliance with its obligations and provide appropriate redress to its customers.
Southern has been keen to emphasise the efforts made over the last two years to take a grasp of its legacy issues.
Ian McAulay, who was appointed as CEO in January 2017, has overseen a turnaround and transformation programme, bringing about improvements to corporate governance processes and systems, including the appointment of a new compliance and asset resilience director in April 2017 and a general counsel in July last year, as well as a separation of water and waste services to create a more robust structure reporting to different regulators.