Southern Water launches policy to cut plastic waste
Southern Water has launched a plastics policy to help ensure the company, its employees, suppliers and customers reduce plastic waste wherever possible.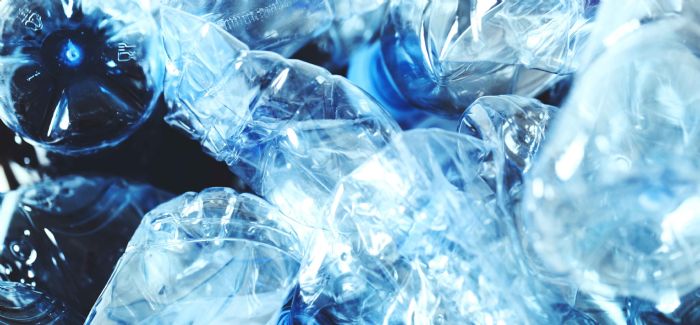 Southern Water's wide-ranging policy, which it said was the first of its kind for a water company, includes:
Carrying out an audit of its plastic use and setting targets for reduction
Working with its supply chain on reducing plastics and increasing recycling rates
Cutting out single-use plastics in its offices and operations, wherever possible
Helping promote water bottle refill schemes across its region to reduce reliance on single-use plastic bottles
Expanding its Unflushables campaign to highlight the environmental impact of plastic waste
Funding academic studies into the removal and recycling of plastic waste
Ian McAulay, Southern Water CEO, said: "Plastic is a durable, flexible and long-lasting material that is well-suited to long-term uses such as water pipes for example. The problem is that society has increasingly become reliant on single-use plastics, which aren't managed and recycled properly, and that needs to change quickly.
"Our plastics policy demonstrates our commitment to reducing plastic waste in our offices and operations and encouraging our customers to make some simple changes in their lives too.
"Every business has a responsibility to minimise its reliance on single-use plastics but, as a water company, we also have a unique opportunity at our treatment works to intervene and prevent plastics from entering the environment.
"The policy is the first step in a long and potentially complex journey for us but we're proud to take a leading role in helping tackle this global issue."
Southern Water treats more than 700 million litres of wastewater every day, much of which is laden with items such as wet wipes, sanitary products and cotton buds.
Last year, the company removed almost 9,000 tons of such material at its sites across the region.
As well as these large items, wastewater also contains plastic microfibres from clothing and tiny particles of plastic – Southern Water is exploring techniques for removing these and finding new ways of recycling and reusing them.
The company is funding academic studies into microplastics with Southampton University. It has also set up an innovation hub with the University of Portsmouth at its Petersfield wastewater treatment works where innovative treatment techniques, including the removal of microplastics, are being explored.
The plastics policy is published on the Southern Water website: www.southernwater.co.uk/PlasticsPolicy