Southern Water launches beach information service
Southern Water has announced the launch of 'Beachbuoy' - a free portal which allows people to check in on coastal water quality.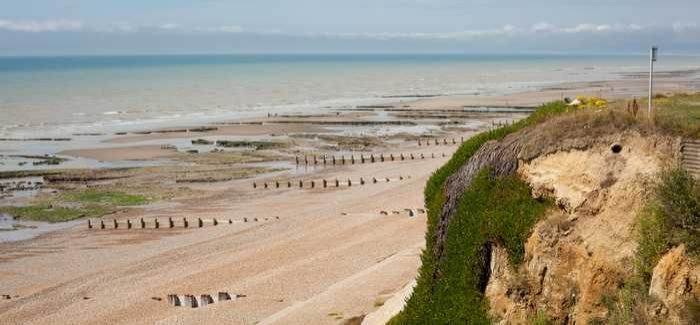 Launched to coincide with the summer holidays, the free, voluntary service will enable people to access the most up-to-date information on whether Southern Water's wastewater operations may be affecting bathing water quality. The initiative is part of the company's drive to ensure clear, transparent information is provided to its customers.
Paul Linwood, wastewater policy manager at Southern Water, said: "We're really pleased to be able to offer this service. The overflows in wastewater network protect homes and businesses from flooding during heavy rain. It's important that we let people know when a release has occurred, so they can make an informed decision about whether or not to go into the water."
The system is being piloted at the two main harbours in Southern Water's region, which are used as recreational waters, and a small selection of bathing waters including: Langstone Harbour, Chichester Harbour, Hill Head (Fareham, Hampshire), Ventnor (Isle of Wight), Bexhill (Sussex) and Joss Bay (Thanet, Kent).
"Once the system is up and running and we have carried out all the necessary checks and tests, we plan to add more bathing waters in the near future," added Linwood.
During or following heavy rainfall, water companies sometimes release diluted wastewater into watercourses and coastal waters to prevent flooding of streets and homes inland. These stormwater releases are permitted by the Environment Agency.
Coastal water quality can also be affected by rainwater running off roads and industrial or agricultural land, wastewater from privately-owned treatment works, boats and animals, such as dogs or seabirds, on the beach.
Recent years have seen Southern Water invest millions on its wastewater network in order to reduce its impact on bathing water quality, as well as launching a campaign with the Environment Agency, called Beauty of the Beach, to raise awareness what affects bathing water quality and the simple steps people can take to help protect it.
In addition, in 2016 Southern Water launched its £31.5m bathing water enhancement investment programme – which identified key bathing waters across the region, carried out through investigations into what was causing water quality issues and then set out a plan to collaborate with those with the power to fix them.