Southern Water invests in kit to speed up renewable generation
Southern Water has installed new equipment that will help beef-up the generation of renewable energy at its Budds Farm Wastewater Treatment Works in Havant.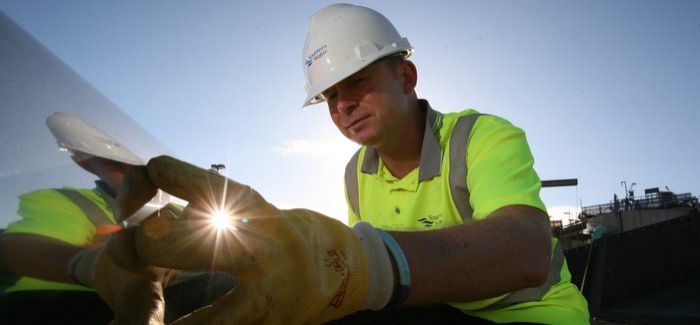 The water company has added a heat exchanger to the site's Combined Heat and Power (CHP) plant, which captures bio-gas created during the treatment process.
The gas, which would otherwise have been burnt off in a flare, is used to produce renewable energy with any surplus exported to the National Grid.
The heat exchanger recovers heat from the engine and exhaust systems using water which is then used to warm the treatment tanks, helping speed up the bacterial digestion of the waste.
Morné Cloete, Southern Water project manager, said: "This new heat exchanger means we are able to recover even more energy from the wastewater treatment process.
"I'm sure people in the Portsmouth area will be delighted that they are helping us minimise the environmental impact of our business, dealing with their business – by generating electricity with poo power.
"CHP plants help us reduce our carbon footprint while also cutting our energy costs and are just one of the innovative ways Southern Water is helping protect the communities and environment in which we work."