Southern Water invests £2M in UV disinfection to treat stormwater
Southern Water is to use ultraviolet (UV) light to treat stormwater leaving Chichester Wastewater Treatment Works. The company said ultraviolet disinfection of the stormwater "will significantly improve the quality of the flows" released into Chichester Harbour during storms and at times of high groundwater levels.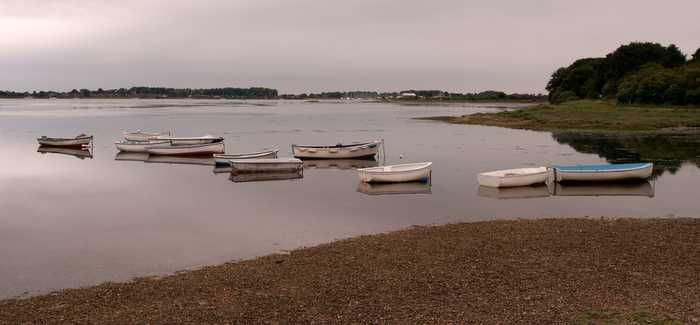 Chichester Harbour is an "environmentally sensitive location"
Around £2M is being invested in the scheme by Southern Water. It is being carried out by contractor 4Delivery, which will also build a pumping station and stand-by generator on the site. Construction is due to be completed in the spring.
Once complete, storm flows will pass through a UV channel to be disinfected before it is released. The UV plant will be able to treat up to 300l of stormwater per second.
Currently when it rains heavily, stormwater arriving at the treatment works is stored in a tank until the rain subsides, before going through the normal treatment process. However, if the rain continues once the storage tank is full the stormwater is first passed through 6mm screens and then diverted for immediate release through an outfall into the harbour to prevent flooding. 
At Chichester this also occurs at times of high groundwater levels when the sewerage system can become inundated with clean groundwater.
Project manager Dave Carlisle said: "Ultraviolet disinfection has for many years been used at treatment works to help clean wastewater arriving from homes and businesses. However, using it to clean storm flows is a first for Southern Water.
"We recognise that Chichester Harbour is an environmentally sensitive location and we, among others, have a responsibility to help protect it. By providing this additional treatment, we will ensure all flows entering the harbour from our site are of consistent high quality."
John Spence, Southern Water's head of Environment & Quality, added: "We have been working in partnership with a range organisations to focus on improving water quality in the harbour including the Environment Agency, Chichester District Council, Chichester Harbour Conservancy, West Sussex County Council and Natural England.
"This project is one of a number of initiatives that are being taken to ensure the water quality in Chichester Harbour is improved." 
Chichester WwTW received a significant upgrade in 2008 when processes were installed to remove nitrogen and use UV to disinfect the treated wastewater.