Southern Water installs 9-ton screen at East Worthing Treatment Works
Southern Water is continuing to invest in its East Worthing Treatment Works in Sussex, as its ongoing programme of almost £20M of improvements continues at the site.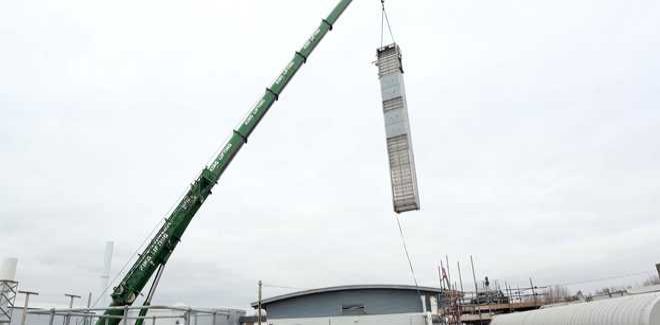 The £170,000 screen is one of a pair
On Monday a new nine-ton, 45-foot-long screen was installed at the treatment works to remove items such as wet wipes from the wastewater that arrives there. The £170,000 screen was constructed by Ham Baker Adams and installed by the company alongside Southern Water contractor Barhale Trant Utilities.
The works has two such screens, one of which has already been replaced. The other, which is older, will make way for the new screen and be refurbished so it can be used as a spare if required. The screens, which run 24/7, have a tough job – filtering out about a ton of wet wipes, sanitary products and other things that have been flushed away every single day.
Rob Lawless, Southern Water Project Manager, said: "The new screen is the latest in our series of improvements at the treatment works. At 45 feet long it is a feat of engineering and an impressive sight as it was craned into position."