Southern Water fined £500K for Swalecliffe pollution
Southern Water has been hit by a £500,000 fine after a failure at a pumping station near Swalecliffe in Kent resulted in a brook being polluted by sewage.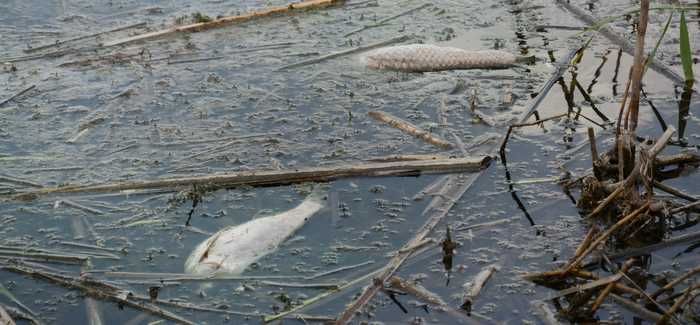 In a hearing at Canterbury Crown Court, the company pleaded guilty to breaching an environmental permit in relation to the pollution in Swalecliffe Brook on 21st July 2013. Brook Road Pumping Station, which receives wastewater from the local area and pumps it to Swalecliffe Wastewater Treatment Works, suffered a pump failure after one pump became blocked with debris such as wet wipes.
A second of the three electrical pumps had tripped, while a third was already not working, leading untreated sewage to flow into the brook, the court heard.
The company's control room received an alert flagging up the problem, but these were misinterpreted and a response was arranged for the following day, rather than immediately.
When the scale of the spill was realised, a clean-up operation started which saw Southern Water deploy tankers to suck up the affected water, which was largely removed within 24 hours. However, more than 100 fish and eels died because of the pollution. Signs were erected warning the public not to swim in the water.
Following the case brought by the Environment Agency, Southern was fined £500,000 by Canterbury Crown Court yesterday (November 12).
Southern Water's Chief Executive Matthew Wright said: "We are deeply sorry for this incident. Any pollution is regrettable which is why we pleaded guilty and accepted responsibility.
"The delay in attending promptly was due to us failing to interpret the relevant alerts at an early stage but when we became aware of the incident we responded quickly.  We have since carried out an extensive investigation and measures have been put in place to reduce the risk of this happening again.
"This includes spending hundreds of thousands of pounds improving the pumping station, including replacing the pumps to make them more resilient to blockages. In addition, we've earmarked more than £1.6 million for future work at the site to enhance the reliability of the infrastructure." 
Southern Water is among a number of the UK water companies currently conducting major public awareness campaigns to highlight the problems and additional costs they face as a result of inappropriate items such as wet wipes, plasters and cotton buds being flushed into the sewer network. The articles mix with a greasy mass of congealed cooking oils and fats, causing blockages which can be expensive and difficult to remove.