Southern Water cleared on two East Worthing pollution charges
Southern Water has been cleared of two charges in connection with the release of untreated sewage from its East Worthing wastewater treatment works into the sea. The trial at Chichester Crown Court is continuing regarding a third charge.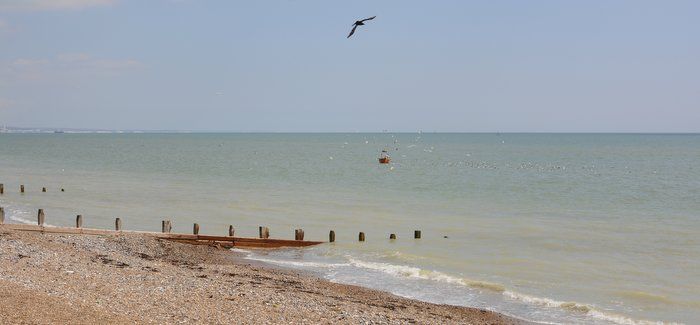 Beaches between Southwick and Ferring were closed
The company had denied three charges - two for breaching environmental permits, and a third for discharging untreated sewerage effluent from the treatment works. The Environment Agency (EA) said 40Ml of raw sewerage was released due to a failure at the treatment works in September 2012. The discharge led to the closure of beaches between Southwick and Ferring for days.
Southern Water was cleared of charges relating to the proper maintenance of equipment. It told the court that three blocked pumps at the East Worthing facility had caused the release. The pump failure was unexpected.
The company's emergency plan to discharge sewage into the sea was activated in order to prevent it backing up in the sewer network and flooding properties.