Southern Water adopts cloud-based IT system for sewer monitoring data
Southern Water has adopted a new system for storing its pipeline condition survey data on the cloud, where it can be easily accessed by engineers and contractors.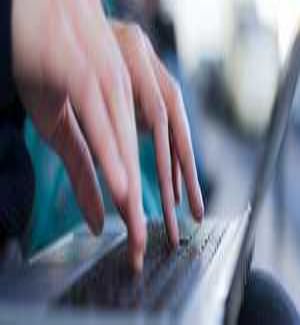 The utility is now using the WinCan Web system recently launched by CCTV reporting software provider WinCan.
Southern Water has for some years utilised an alternative document management system for the compilation and storage of its pipeline survey data. With survey data being provided largely on DVD, the method of electronic storage meant that should engineers wish to view a survey, first the data file had to be retrieved and then the whole video had to be watched to find the location of interest as the system could not utilise effectively location selection.
In order to make the evaluation and use of the recorded data more effective Southern Water looked for a new system that could offer the accessibility needed by its engineering team from one central storage source. It chose the WinCan Web system, which is compatible with the WinCan VX survey reporting software which is currently being used by all of Southern Water's survey contractors.
Southern Water's pipeline inspection works are undertaken by the company's Tier 1 contractor, Cappagh Browne, which will engage with approved contractors on their behalf.
Once a survey is completed, using WinCan VX and WinCan Web the report can be uploaded to the central storage facility immediately. This facility means that if a survey is of particular importance or urgency it can be viewed by the engineering team within minutes of the survey being completed or if the survey is part of an ongoing routine programme the report can be uploaded at a later time. The system also allows the updating and continuation of survey reports that may be being either revisited or simply extended from a survey started at an earlier date.
The process has been designed to be easy so as to minimise the time required for the transfer of the data. This not only means that more time on site can be dedicated to the survey itself but also reduces the 'off-survey' time required to handle the data process. The data is securely held and backed up, while the absence of any need for physical delivery of the project information means that the turnaround of the survey results from site to report delivery is much quicker.
Leigh-Ann Butler, Sewer Rehabilitation Engineer with Southern Water, said: "The implementation of the WinCan Web system within Southern Water has made accessing and analysing survey data far more user-friendly. Any of our 50+ engineering team can now access reports as and when required and search the data for the information they need from videos or pictures as part of their ongoing operations."
Paul Purton, Surveying & Technical Manager for Cappagh Brown, added: "Working with our approved external contractors, the utilisation of the WinCan VX reporting software alongside the new WinCan Web remote storage facility means that all CCTV reporting is achieved to the same recognised standard whilst being made available to our client as and when they need it, whether that is immediately or not. This minimises the off-site time that needs to be allowed for when planning surveys making the job much more efficient and cost effective for both us as the contractor and for Southern Water."
WinCan's Paul Woodhouse concluded: "We are very pleased to have been able to work with the Southern Water team to develop a system that will enable them to manage, plan and implement their pipeline network operations based on current and easily accessible data. This type of situation is precisely the sort of operation that WinCan Web has been designed to handle quickly and effectively. We will of course continue to be available to offer any support that is necessary to Southern Water's engineering team as the new WinCan system develops further."