Southern launches water and money saving scheme in Brighton and Hove
Southern Water has teamed up with Brighton & Hove City Council, the Consumer Council for Water (CCWater) and the University of Sussex for a project to help thousands of households in Brighton & Hove save water and money.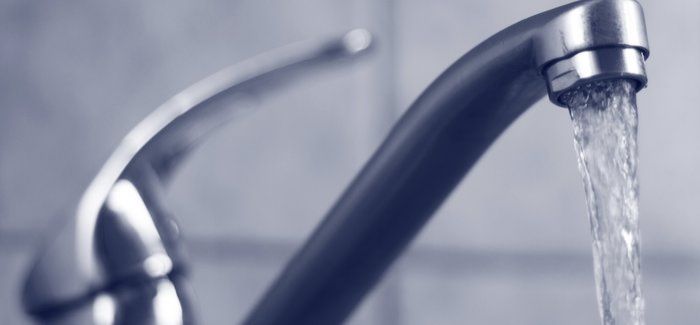 The project involves visits to nearly 6,000 homes over the next four years to see how much water is being used, and fit free products to reduce this. The products, including tap aerators, shower heads and toilet dual flush convertors up to the value of £100, could cut water usage by about 20% which means £88 off an average annual bill of £420. 
Water butts can also be purchased and installed at a discounted price of £25. In addition, customers will get information about support tariffs on offer which for some could mean bill discounts.
Ben Earl, water efficiency manager at Southern Water, said: "This project is a first for Southern Water both in terms of its scale and in linking up with the council to reach as many customers as we can. A home visit could cut water use by up to 50 litres per person per day.
"When you are paying for what you use this means real, tangible savings. Looking at the bigger picture, we have a duty to help customers pay their water bills and avoid debt. We also have environmental responsibilities and must always look for new ways to protect water sources."
This programme is available to home owners and social housing tenants who are using more water than expected and are on a water meter, and is particularly focused at those who may struggle to pay their bills. However, any customer can request a visit.
Earl said: "Many homes, particularly newer ones, are already water efficient, but we're happy to make an initial assessment and, if a visit is not necessary, to simply offer advice."
The research element of the project is being part-funded by CCWater. The impact of the visits will be monitored by the University of Sussex. If successful, the project will be launched in other areas in Southern Water's region.
Ana-Maria Millan, CCWater policy manager, said: "Through supporting Southern Water's research we also have the opportunity to better understand the impact targeted water-saving schemes can have on households in financial difficulty."
Cllr Anne Meadows, chair of Brighton & Hove City Council's Housing & New Homes Committee, said: "Water efficiency can make a big difference in reducing the bills residents pay as well as being good for the environment. We're keen to see how this project can help residents in council properties with high water consumption change their usage and benefit from the results."