Southern issues three Ps reminder after piranha discovery
Southern Water warned of the dangers of spreading non-native invasive species after a dead piranha was found at the company's Chichester wastewater treatment works.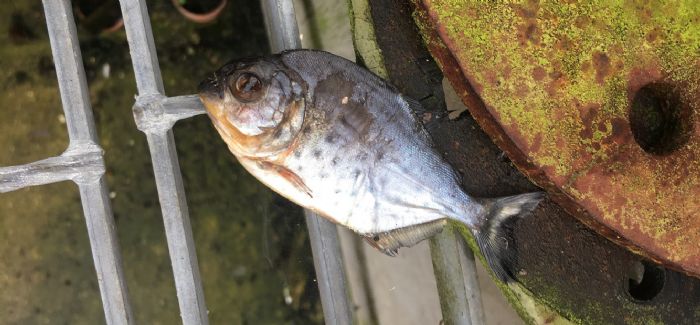 The fish emerged during Invasive Species Week and Southern Water communications officer Simon Fluendy said the piranha, which was assumed to have been flushed down the toilet after death, could carry parasites.
"Voracious South American aquatic predators are a very rare occurrence in our wastewater system and we would like to reassure our customers that it is safe to use their toilets as normal," Fluendy said.
"Although not specifically designed to catch piranhas, waste treatment works do screen out large items and water is not returned to nature until it is safe.
"Finding this at our Chichester treatment works does underline two important points. Only three Ps should go down your loo – pee, poo and paper, not piranhas, and not wet wipes or other 'Unflushables' which cause sewer blockages.

"This is an example of another problem – non-native invasive species. Keepers of aquatic pets must take care in disposing of tank contents as it can spread fish parasites or non-native water plants.
"We are also funding a national 'Check, Clean and Dry' campaign aimed at anglers, yachtsmen and other water users to make sure their equipment does not spread other invasive species which may not have the teeth of the piranha but can damage our habitats and even human health."