Southern investing £30M to improve Thanet sewers
Southern Water is investing more than £30 million to upgrade Thanet's ageing sewers to help protect wildlife and the environment.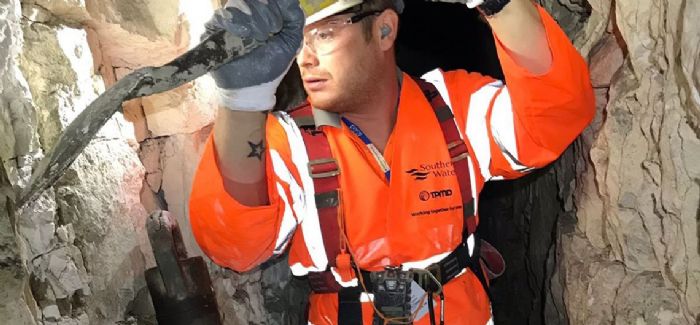 The work is the second of three phases after Southern Water successfully carried out the first phase of works in 2014-15.
Ground surveys and other works will continue this month, with the main construction taking place towards the end of this year.
This new scheme is planned to be completed in early 2020 and will be carried out by TPMD, a team of three specialists – Terra Solutions, Pfeiffer and Matt Durbin Associates.
John Evans, head of delivery for networks at Southern Water, said: "We're doing this work to protect the environment and water resources in Ramsgate and the wider Thanet area, by renovating and replacing its ageing sewers. This is to ensure they are fit for future generations and help prevent any possible impact on the environment – which no one wants.
"We're investing more than £30 million, which is a lot of money, and reflective of the kind of challenges we face with this unique sewerage network. We're not sure there are any other sewers quite like this in the country and certainly the nearest similar assets are in Paris.
"We do appreciate the vital works we are undertaking may cause delays, and we apologise for this."