Southern completes major transformation of Woolston wastewater treatment works
A multi-million pound scheme to transform the old Woolston wastewater treatment works in Southampton into a state-of-the-art-facility has been completed.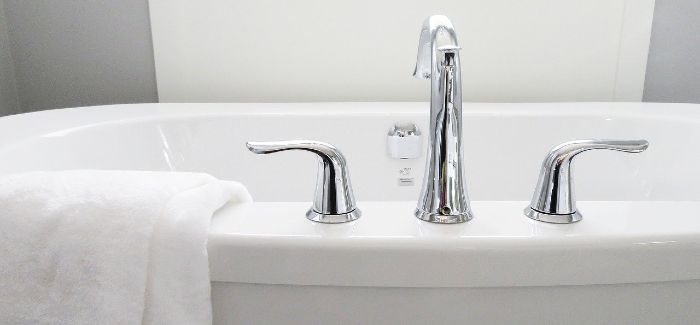 The new site will provide world-class wastewater treatment and despite a challenging location in a densely populated part of the city, the advanced technologies at the plant will significantly reduce odours and ensure water is returned to the environment of a high quality.  
Southern Water chief executive Ian McAulay said: "Our investment in these works is a testament to our ongoing commitment to upgrading and improving our infrastructure to ensure that people of Southampton continue to receive a world-class service. 
"I am very proud of the team at Southern Water and our delivery partners who have delivered this state-of-the-art facility. The works will provide exceptional customer service and improve the environment for years to come.  
The site has continued to provide a wastewater service to 68,000 customers throughout its construction which started in 2015 when temporary wastewater works were installed. Since then, the site has largely been an ever-shifting jigsaw puzzle of various structures and equipment, as Woolston's state-of-the-art treatment works has steadily been erected. 
Advanced technologies have been built into the site, including the largest Membrane Biological Reactor (MBR) in the UK - a filtration system of membranes that measure a total length of more than 7,700 KM - nearly the whole distance from Southampton to Houston, Texas. 
The MBR is an innovative use of the advancing technology of ultra-filtration and biological treatment which allows this redevelopment to provide high quality wastewater treatment within a site of just 1.3 hectares. 
The PULSION system operates by passing a bubble or 'pulse' of air up through the membrane fibres constantly removing accumulated sludge out of the modules. Chemical backwash cleaning cycles are conducted every couple of days to limit bio-fouling (growth of microbiological layer) on the membranes. 
The space age-like cladding clearly visible from the waterside had to be adapted to the complex shapes of the new structures now on site. Trees and other landscaping to screen elements of the site from the neighbouring properties have also been completed. 
One of the key aims of the multi-million pound scheme at Woolston was to drive down odour complaints and so far the site team has already seen a drop in complaints. 
4Delivery, a joint venture between Veolia Water, Costain and Stantec, undertook the design and construction of the project on behalf of Southern Water.