Southern and Portsmouth sign landmark bulk supply deal
Portsmouth Water and Southern Water have signed an 80-year bulk supply agreement, under which Portsmouth will supply 21 million litres of water a day to Southern, up to a 1-in-200-year drought, enabled Havant Thicket Reservoir. It is hoped this new way of working will provide a blueprint for future planning.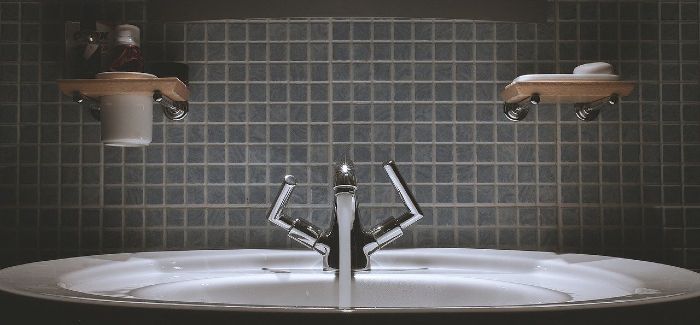 Together, the companies are developing Havant Thicket Reservoir in Portsmouth Water's supply area, to enable reliable supplies for Southern Water's customers in Hampshire.
It will be the first new reservoir to be developed in the UK since the 1980s and will play a key role in reducing abstraction from the region's internationally-renowned chalk streams, the Rivers Itchen and Test.
It will also be the first time a significant water supply asset has been developed in this way, in one water company's supply area to share supplies with another company's customers – potentially establishing a precedent for others to follow.
Taking a regional view
The government is currently calling for water companies to invest in more resilience projects to help supply water, such as reservoirs and regional transfers. Projects like this are needed to secure reliable water supplies for the future, alongside reducing the amount of water lost through leaks and encouraging people to use less water.
This will help the country tackle extremes in weather such as droughts, which are likely to happen more often and be more serious, as our climate changes. It will also help provide water supplies t more customers in the future as the population grows in the UK and enable water companies to leave more water in the environment to support habitats and wildlife.
Havant Thicket Reservoir has been enabled through the regional strategy of the Water Resources South East (WRSE) group, which includes six water companies in the region and their regulators. It marks the success of moving towards strengthened regional planning to identify the best value schemes to increase resilience and deliver environmental improvements.
Portsmouth Water will construct the reservoir in its supply area so it is operational by 2029. Further investigations are also underway as part of the RAPID programme and WRMP 24 planning to explore if the reservoir could play an even greater role in supporting resilience in the future, through new transfers and as a conduit for recycled or desalinated water.
Portsmouth Water and Southern Water have now signed an 80-year Bulk Supply Agreement, under which Portsmouth Water will supply 21 million litres a day to Southern Water, up to a 1 in 200-year drought – an arrangement made possible by Havant Thicket Reservoir being in place.
The need for the reservoir
The South East of England, as a whole, is under 'serious water stress' and water companies are being asked to take less water from some of their sources - such as the chalk streams and rivers in Hampshire - to keep them healthy and protect wildlife.
At the same time, water companies need to find more water to cater for the effects of climate change and a growing population.
This major change is going to particularly affect Southern Water, which needs to find new water resources for the customers it supplies drinking water to in Hampshire, to replace water taken currently from the River Test and the River Itchen.
Portsmouth Water is in a better position, as its supply area is only under 'moderate water stress'. This is because there are underground springs which provide plentiful, clean water. In winter, much of this water is surplus to Portsmouth Water's requirements and flows out to sea, so much better use could be made of some of the water by capturing it and storing it in the reservoir until it's needed.
This would allow Portsmouth Water to share more water from its network with Southern Water's customers in Hampshire and increase the resilience of water supplies in the South East.
Portsmouth Water already has agreements to share up to 30 million litres of water a day with Southern Water (in West Sussex and Hampshire)
It can share a further nine million litres a day from 2024 from other sources (Hampshire)
It can provide an extra transfer from a mix of sources when the reservoir is built - 21 million litres of water a day (to Hampshire)
The total would be up to 60 million litres of water per day provided by Portsmouth Water to Southern Water.
Overall, building Havant Thicket Reservoir would make the whole of the South East of England much more resilient to droughts, which are likely to happen more often in the future due to climate change.
Meeting future challenges
Portsmouth Water first received planning permission for Havant Thicket Reservoir back in 1964 and it carried out a lot of work towards a new planning application in 2008. However, at the time there wasn't enough demand for the water, either from Portsmouth Water's customers or across the South East.
Since then, Southern Water has agreed to reduce the amount of water it takes from the rivers Test and Itchen in Hampshire, to protect the environment, so they need to find new sources.
Portsmouth Water is now working in partnership with Southern Water to go ahead with the reservoir to secure more reliable water supplies for the region as a whole.
Havant Thicket Reservoir will also provide a new green leisure hub for communities close to the site, who are both customers of Portsmouth Water (drinking water) and Southern Water (wastewater), promoting better health and wellbeing in a neighbourhood which is among one of the most deprived in Hampshire.
The development of the project would also include the creation and improvement of a minimum of 110 hectares of woodland and pasture, both on and close to the reservoir site, to create new habitats and corridors for wildlife.
A new 10-hectare wetland would also be created on the northern shore of the reservoir and a long-term grant scheme would be established to support environmental projects in the local area.
Projected timeline for Havant Thicket Reservoir
Portsmouth Water submitted planning applications for Havant Thicket Reservoir in late 2020, with a decision on granting planning permission expected in Spring 2021.
Subject to the planning applications being approved, below is a timetable for how the reservoir scheme would progress through to completion in 2029.
2021-2022:
Ongoing creation of new woodlands and habitats for wildlife migration
Prepare planning applications for the detailed design of the reservoir operational and visitor facilities, access and recreational routes and reservoir pipeline route
Build the access roads
Start work to prepare the reservoir site
Divert paths
Community engagement.
2023-2026:
Dig out the clay on site and move it to shape the reservoir bowl
Build the reservoir embankment
Lay the reservoir pipeline which will transfer the water from the springs to the reservoir
Community engagement.
2027-2029:
Create a new network of paths
Pump water from the springs to fill the reservoir (during winter)
Build the visitors' centre and other facilities
Open to the public.