Southend bathing water quality project a success, says EA
The Southend Water Quality and Improvement Project has been hailed a success by the Environment Agency (EA). The ten-month scheme was established between Anglian Water, the EA, Southend Borough Council, and the Thames Estuary Partnership to address the issues affecting bathing water quality in Southend.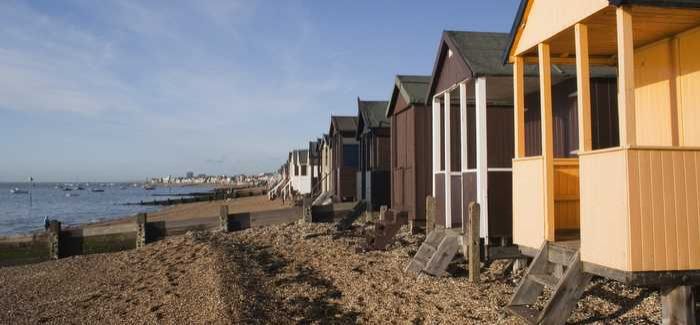 A greater understanding of surface water outfalls has contributed to an improvement in bathing water quality across Southend beaches
One of the eight bathing waters in the area was at risk of not meeting the revised Bathing Water Directive (BWD) when it is introduced next year. As a result of the work done as part of the project, it is now predicted to reach the 'good' standard.
Bathing water quality in Southend was being impacted by diffuse pollution, which comes from activities within the catchment such as urban and agricultural pollution from rainwater running off those surfaces, poor plumbing practices, dog mess, and littering, with misconnected foul sewers the most significant factor towards diffuse pollution. A number of misconnected properties, including a newly built block of 40 flats that was entirely misconnected, were found and have now been rectified. Re-connecting these properties back to the correct foul drainage has taken tens of thousands of litres of polluted water away from discharging onto the bathing beaches.
A greater understanding of surface water outfalls in the area has contributed to an improvement in the bathing water quality results across the beaches in Southend. Between 15% and 20% of the Southend sewer network has been assessed and mapped for the project, and many of the 53 outfalls along the seafront have seen an improvement in water quality.
Lucinda Gilfoyle, Anglian Water's catchment and coastal strategy manager, said: "Last year we set out to find and fix many of the misconnected customer drains in Southend that were needlessly polluting the beaches, but it's through working in close partnership with the council, Thames Estuary Partnership and the Environment Agency that has really enabled us to make such a difference and achieve these great first year results.
"Diffuse pollution by its very nature comes from many different sources so we have to work together if we are to tackle the root of the problem. That's why over the next five years we are planning to invest heavily in Southend to tackle this and make sure the bathing waters and beaches that we know are so loved by Southend's residents and visitors remain open and a main attraction for the town."
Matt Higginson, environment officer at the EA, said: "Thanks to the work carried out with our partners the Southend project was a real success. Over 130 misconnections were found and rectified throughout the project, including some that had outfalls leading directly to bathing beaches.
"Southend bathing water quality results for 2013 showed an improvement on 2012, however there is still lots more work to be done. I would encourage people to engage with their local environment and to understand how they can influence and improve their local bathing waters. Keep an eye out for a number of 'Clean Seas Please' events lined up in Southend over the summer."