South West Water to install wastewater loggers
South West Water has selected battery-powered data loggers from Servelec Technologies for a wastewater event duration monitoring (EDM) project which starts this month.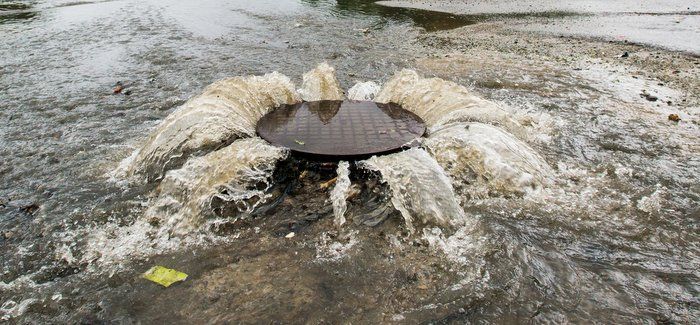 The Seprol S2000nano devices will be installed to monitor sewer levels underneath the roads of Cornwall and Devon.
Using connected sensors each logger will interrogate sewer levels every two minutes and archive this time-stamped data every 15 minutes. Each device will be configured with threshold levels and if the data collected shows the sewer levels to be high then the device will generate event data and transmit it via GSM communications to operational staff via South West Water's SCOPE SCADA system.
This means that the S2000nano only communicates with the water companies' SCOPE system when necessary, therefore prolonging battery life. Archived data, required for regulatory reporting, will also be recovered on a daily schedule. Tests have identified that based on South West Water's application the lithium batteries within each device will last for up to five years.
Following the agreement of the contract, Dave Curtis, Mechanical and Electrical Specialist at South West Water said: "Following a formal tendering process we identified a device in Servelec Technologies' S2000nano that provides a strong technical solution to the data monitoring challenges presented by our wastewater EDM project. The exceptional battery life and rugged IP68 construction combined with its WITS compatibility makes the S2000nano an ideal choice for ultra-low power monitoring applications."
The S2000nano is a WITS certified battery-powered, ultra-low power wireless telemetry unit and data logger designed for remote unpowered applications. Its IP68 rated construction and exceptional battery life make it ideal for collecting and transmitting event data via cellular networks and generating a timely alarm before problems occur.
As the loggers are WITS certified they integrates directly with South West Water's WITS enabled SCOPE SCADA and telemetry system, also provided by Servelec. The enterprise SCOPE SCADA and telemetry system deployed by South West Water includes over 3000 telemetry outstations monitoring and controlling boreholes, reservoir levels and pumping stations.
Neil Butler, Managing Director for Servelec Technologies' Sheffield Office said: "This project represents a fantastic opportunity to build on our excellent relationship with South West Water, which started in 2010 and further enhance our proven track record in the water industry.  It demonstrates South West Water's confidence in Servelec Technologies telemetry products and our ability to help our customers develop innovative solutions to modern data and telemetry challenges."