South Staffs Water takes part in Exercise Triton
South Staffs Water (SSW) was one of more than 30 organisations that took part in an exercise last week to ensure the county is prepared for disaster. Exercise Triton tested how local authorities and emergency responders would tackle a major emergency, with a scenario based upon disasters that have occurred all over the world.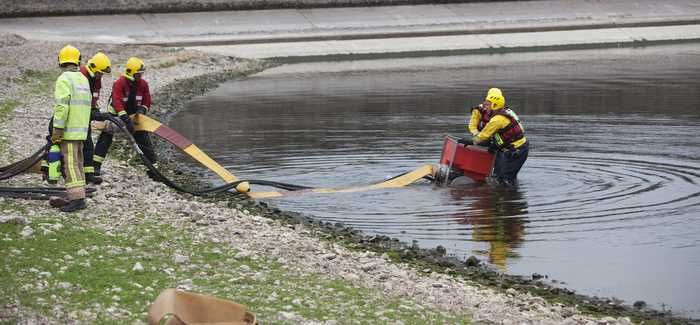 Blithfield Reservoir was used in the exercise
Along with SSW, other major players in the exercise included Staffordshire Civil Contingencies Unit, the RAF, police and NHS.
The "disaster" was building throughout last week, and over Thursday and Friday continued throughout the night.
Blithfield Reservoir, near Abbots Bromley, was used as a disaster scene and staff from the company took part in the exercise.
Exercise Triton project manager Sarah Moore, from the Staffordshire Civil Contingencies Unit, said: "Exercises like this are really important to test our capabilities and find any flaws in our plans, so that we are in a better position to respond should real events occur.
"All organisations taking part have put in a great deal of effort to ensure a realistic scenario and response."