South East Water using data to reduce leakage
South East Water is analysing the results of a 12-month trial to reduce leakage across its catchment and create a smart network in north Kent.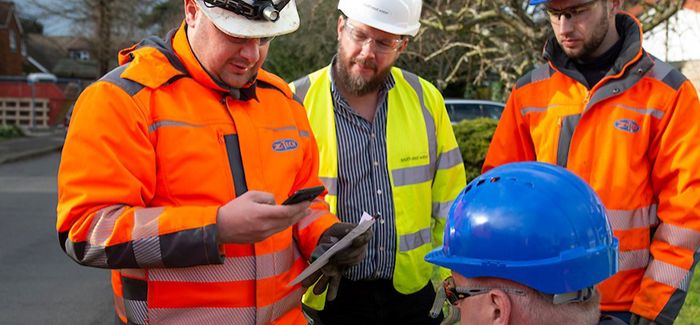 The company worked with nine specialist organisations to advance its ambitious 15 per cent leakage reduction target with a multi-pronged approach.
The pilot was the first time digital water meters, sensors and loggers have brought together data to one central place for advanced analysis and exploring artificial intelligence techniques.
Older water meters were switched to digital and loggers and sensors were added to the underground network to transmit data in near real time.
Head of leakage operations Jim MacIntyre said the company was very pleased with the results of the pioneering project and that early indications show the project could help reach its PR19 target.
"During the trial the analytics system consolidated more than 25 million data points from various meters, loggers and sensors deployed across the network, transmitted by three different communication networks. This gave us insight into how the clustering of events on the network could be better interpreted to find and fix leaks quicker, as well as identifying customer side leaks much quicker.
The company's final determination performance commitments included the 15 per cent leakage target, a 7.2 per cent reduction in per capita consumption. It must also show a 50 per cent reduction in water supply interruptions and a two per cent drop in unplanned water treatment works.
Customer bills will be cut by 7.2 per cent in real terms and the company's wholesale totex limit was set at £917.9 million. The determination also allowed South East Water £162.4 million to invest in improvements to service, resilience and the environment.
Its bespoke performance commitments include a 32 per cent drop in the number of complaints about water appearance by 2024-25 and a 68 per cent reduction in the amount of greenhouse gas emissions produced per megalitre of treated water by 2024-25.
By Ruth Williams