South East Water's £22M WTW expansion hits first milestone
South East Water's £22 million expansion to a water treatment site near Maidenhead has hit its first major milestone.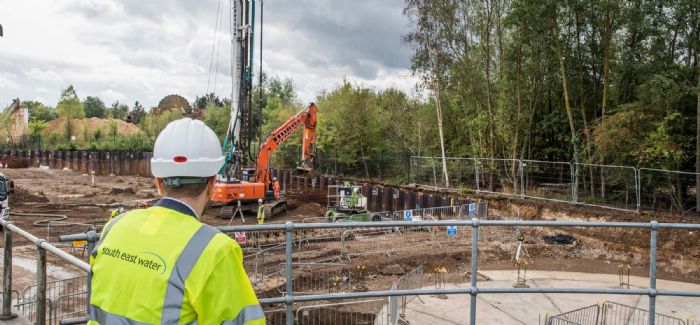 A 450,000-litre tank is currently being installed at the company's Bray Keleher Water Treatment Works.
Freshly treated water will continuously flow through the new tank, which is just one piece of equipment being installed to expand the capacity of the site by more than 50 per cent – allowing it to supply drinking water to more than 150,000 customers across Berkshire, Hampshire and Surrey.
The water company has poured a major financial investment into the treatment centre based in Monkey Island Lane, Bray.
Work on the foundations of the expansion began earlier this year and rapid progress means the firm is on schedule to have the state-of-the-art facility pumping water by 2020.
Brian Steventon, project manager at South East Water, said: "I'm delighted with the progress we have made so far.
"The warm weather during the summer months helped us complete the ground clearance and lay the foundations for the new tanks and filters without a hitch.
"The first of the new equipment arrived on site last week and it's fantastic to see the expansion beginning to take shape."
At present, the site can treat up to 45 million litres of water every day. However, once the expansion project completes, South East Water will be able to treat up to 68 million litres of fresh drinking water a day.
The project forms part of company's £424 million investment programme between 2015 and 2020.