South East Water plans new WTW and two new reservoirs by 2033
South East Water has announced proposals to build a new water treatment works in Kent by 2023 and two new reservoirs by 2033 in its long-term draft water resource management plan.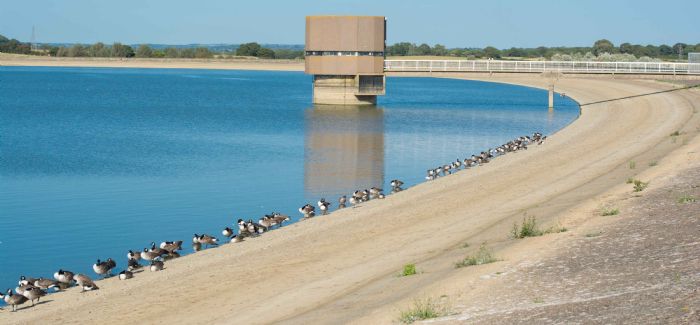 South East Water has proposed to build a new reservoir next to the Arlington reservoir in East Sussex by 2032
In the document, which covers the period from 2020 to 2080, South East Water said it was looking ahead 60 years despite environmental and economic regulators only requiring a plan until 2045 because of the challenges of operating in a water-stressed area, with population in its supply area forecast to grow by 53% to 3.34 million by 2079/80.
While reducing leakage and encouraging less water consumption play a significant role in the company's plans, there are a number of larger-scale proposals for the 2020-2045 period, which include:
Building a new water treatment works at the former Aylesford Newsprint site, Kent, by 2023
Upgrading existing water treatment works at Ford WTW in east Kent by 2027
Developing a water reuse scheme at Peacehaven, East Sussex, by 2028
Building a new reservoir next to its existing Arlington reservoir in East Sussex by 2032
Creating a new reservoir in Broad Oak, Kent by 2033
A water re-use scheme at Aylesford, Kent, by 2038
Developing a regional water transfer scheme from SES Water
Long-term considerations for the 2045-2080 period are:
Desalination at Eastbourne, Reculver and the River Medway
Water re-use on the River Stour, east Kent
A new reservoir in West Sussex
New raw water abstraction and treatment works from the River Thames near Maidenhead, Berkshire
Regional water transfers from Portsmouth and Thames Water
A new groundwater resource near Farnborough, Hampshire
The company said in the document: "Over the 60-year planning period we estimate that the current cost of our plan will be £1053.9M in net present value (NPV) terms and will increase the supply of water by 294.2 Ml/d."
Residents are now being encouraged to provide feedback on the draft plans over a 12-week period.
South East Water's Head of Water Resources, Lee Dance, told local media: "We are looking far into the future, right to 2080, to make sure we have a secure and resilient water supply for homes and businesses, while also balancing the needs of the environment and keeping customers' bills down. 
"The draft plan represents a £1BN investment in water supply infrastructure and has been developed with input from customers, communities, other water suppliers and our stakeholders."