Smart meters help Thames Water slash leakage
Smart meters have helped Thames Water achieve what it described as the water industry's "biggest reduction in leakage this century".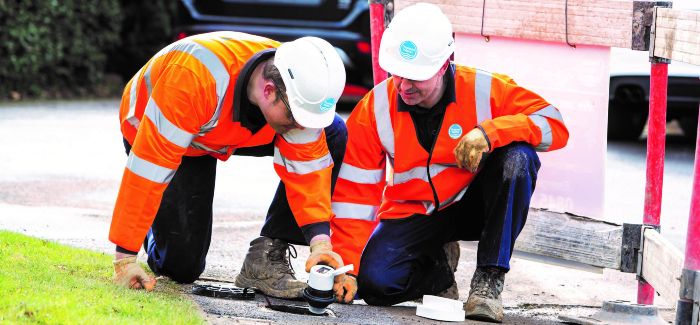 The company said round-the-clock data from nearly 450,000 smart meters across London has helped it find and repair a record number of leaks, hit its regulatory target, and reduce overall leakage from its 20,000 mile network of pipes by 15 per cent in one year.
Following the success of the technology, Thames has ambitious plans to continue modernising the capital's Victorian network by ramping-up the use of advanced digital technology and smart data to achieve a further 20 per cent region-wide reduction in leakage by 2025, and 50 per cent by 2050.
The company has also cut supply interruptions – where customers are off water for more than four hours – by half over the last two years.
Thames Water operations director Steve Spencer described today's results as a "huge step forward". "Our smart upgrades combined with the dedication and commitment of our teams has delivered this boost in performance," he said, adding that working with customers, the data has given the water firm a "much greater understanding" of what's happening underground and saved millions of litres of water every day. Additionally, the backlog of repairs to water pipes is down to its "lowest level in a decade".
"We're now determined to build on this momentum for another 20 per cent drop in leakage over the next five years, and then go much further as part of ambitious long-term plans to replumb London and the Thames Valley," said Spencer. "We know there's no room for complacency as we face even tougher targets, and that's why we're investing in our people and the best technology to keep upgrading our network."
London First director John Dickie said: "A reduction in leakage on this scale is good for London's environment and shows that Thames Water's investment in digital and smart tech looks to be bearing fruit. London's business community backs continued investment to modernise the capital's Victorian network and protect the city against the future challenges of drought and flooding."
Thames Water achieved its leakage reduction target for 10 consecutive years, but then missed its target for three years. In August 2018, therefore, the company agreed a package of financial and non-financial commitments with Ofwat, the industry regulator, under Section 19 of the Water Industry Act 1991. This included paying £120 million back to customers from Thames Water's shareholders and was reflected in discounted bills. 
Smart water meters are being progressively installed across the Thames Water region due to pressures on water resources from an increasing population and climate change. It is the second biggest programme of its kind in the world, with latest figures showing that customers on a meter use up to 17 per cent less water.
In 2019/20, meters helped detect 13,500 leaks on customer supply pipes and saved nearly 18 million litres every day. The meters provide 10 million readings every 24 hours and have so far been installed in 15 London boroughs, including Bexley, Camden, Hackney and Islington, with the remaining areas and Thames Valley due to be completed by 2025.