Skanska sets the standard for drones in construction
Skanska UK has become one of the first construction companies to introduce an insurance-approved supply chain framework that will facilitate the wider deployment of drone technology on projects.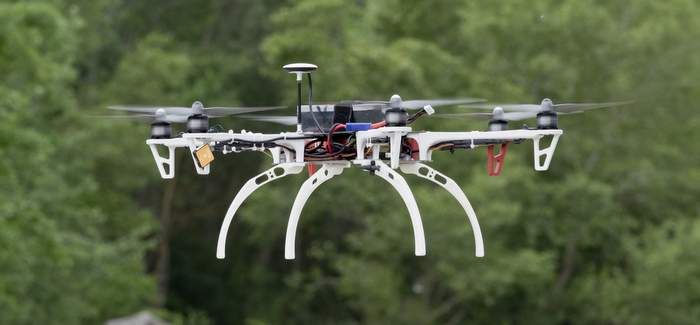 Remotely piloted aircraft systems (RPAS), better known as drones, offer an innovative way of capturing data that can significantly reduce risk and create opportunities for more effective delivery.
The framework comprises three carefully selected and verified companies – Resource Group, Skycap and Cambridge UAV - to complete RPAS-based work on behalf of Skanska. Each will work to strict guidelines and procedures, and possess an agreed level of insurance cover
Each company provides different areas of specialist expertise, gained from extensive work in a range of different sectors.
Use of the technology is a further demonstration of Skanska's commitment and continued investment in BIM and digital engineering.
Thomas Faulkner, executive vice president at Skanska UK, said: "We have invested consistently in digital engineering over many years in order to improve how we work and the services we provide to our customers. Embracing the use of drone technology enables us to create new insights – facilitating more effective ways of planning and delivering projects."
The move comes on the back of Skanska's achievement in being one of the first contractors to achieve company-wide Level 2 BIM verification from BSI in December 2015.
Malcolm Stagg, director of BIM & Digital Engineering at Skanska UK, said: "RPAS can deliver data that is significantly more advanced and detailed than is possible through traditional methods. It's a key component in Skanska's overall digital engineering strategy that can help us to undertake work and collect data much more quickly and effectively."