Simon Cocks appointed WRSE chair
Water Resources in the South East (WRSE) has appointed Simon Cocks as its first independent chair.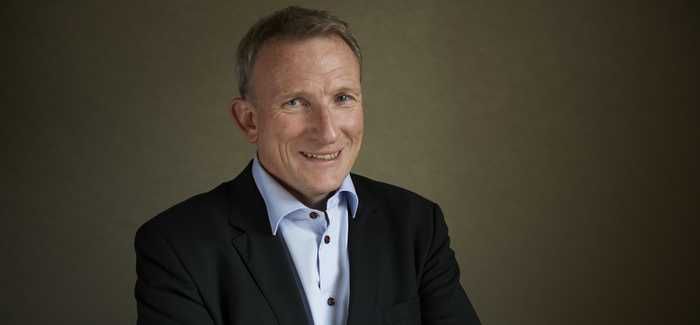 The group, which brings together the six water companies that supply 19 million customers across London and the South East, is taking a regional approach to address the increasing risk of drought facing the region, looking ahead to 2080. This includes better understanding the impact on the economy and wider society and identifying the right range of solutions that will increase resilience and ensure high quality drinking water supplies to customers in the years to come.
Cocks, who formally stepped down as CEO of Affinity Water earlier this week, has been chairing the WRSE CEO group over the last 18 months and has taken a leading role in the development of its latest strategy, which was published earlier this month.
From Source to Tap: The south east strategy for water is the result of two years' worth of industry leading modelling work, the outputs of which have informed the draft Water Resource Management Plans of all six-member companies. It has looked ahead to 2080 and plans for a wide range of future scenarios, including more severe droughts; and has identified a range of schemes that are needed to avoid customer supplies being cut off if a severe drought was to take hold.
It promotes a number of major projects to produce more water, including reservoirs at Abingdon, in Oxfordshire, and Havant Thicket in Hampshire, desalination at Beckton and water re-use schemes at Mogden and Deephams; alongside a number of strategic water transfers to further improve the connectivity and resilience of the region. In addition, it continues to drive activity to cut leakage and reduce demand for water across the south east, most of which is classified as being seriously water stressed and faces an increasing risk of drought.
The strategy also considers what the WRSE could do next to increase collaboration, optimise the regional approach and better support the needs of the region. Cocks' appointment signals the ambition of the group to build on its 20-year history and enhance the regional water resource planning approach.
Simon Cocks said: "The WRSE group has been at the forefront of regional water resource planning since 1996 and has considerably increased the collaboration between companies and addressed the resilience of the region within the existing regulatory frameworks and planning parameters.
"The National Infrastructure Commission's recent assessment of the challenges faced, and its recommendations, together with the Government's ambitious 25-year plan for the environment launched earlier this year, really complement the increased level of ambition in the work being carried out by the WRSE group. Our latest strategy very much makes the case for investment in major infrastructure projects alongside driving forward more ambitious policies around leakage and demand reduction.
"We are already thinking about where we go next and how we reflect this new level of ambition for water and environmental resilience. We also want to address a broader set of priorities such as supporting national economic and industrial growth, increasing the resilience of water supplies to all water users, addressing the skills challenges we face and driving innovation in leakage reduction and water efficiency, so significant and sustained reductions in demand can be achieved and customers receive a high-quality service."
Sarah Chare, Environment Agency Director of Operations South East, said: "Simon has a wealth of experience and we look forward to working with him as Chair of the Water Resources South East (WRSE) Group. South East England faces some of the greatest challenges for future water supplies; significant population growth, climate change and relatively low rainfall. With a complex mosaic of water companies operating across the region, the coordination and cooperation that WRSE facilitates is absolutely vital to providing resilient and sustainable water supplies."
John Russell, Senior Director (Strategy and Planning), Ofwat, said: "Regional water resource groups, including WRSE, should have a big part to play in co-ordinating plans that contribute to long-term resilience. Water companies have struggled to provide joined up, regional planning for water resources and we want to see groups like WRSE taking a much stronger role. We hope the appointment of an independent chair of WRSE will act as a catalyst for them to become more ambitious, more effective and more strategic. We are looking forward to working with Simon Cocks in his new role."