Shropshire farmer fined for slurry spill
A farmer from Minsterley in Shropshire has been fined after admitting responsibility for a slurry discharge into a tributary of the Rea Brook.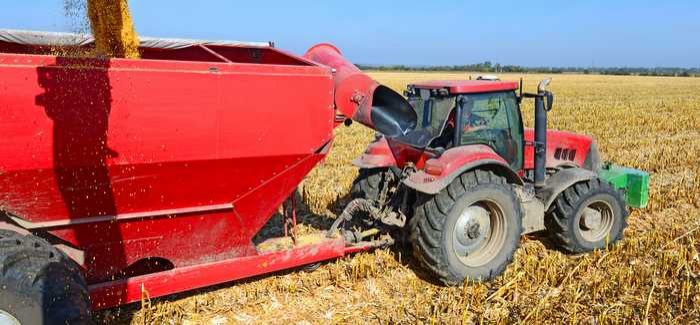 Phillip Manning pleaded guilty at Shrewsbury Magistrates' Court to a breach of the Environmental Permitting (England and Wales) Regulations 2010.
On Thursday 25 February, Mr Manning was fined £725, ordered to pay £5,677.80 in prosecution costs, along with a £72.50 victim surcharge. The charge was brought by the Environment Agency.
On the 21 January 2015, the Environment Agency received a report of slurry running off a field at Bank Farm and covering the nearby road. Officers attended the site and when they arrived they noticed slurry running into the road drains which flowed into the nearby stream.
During their investigation officers found that slurry had been spread on a steeply sloping field which was not appropriate for slurry applications when conditions were likely to be wet, frozen or snow covered, which they were at the time.
Mr Manning took action to reduce the flow of slurry off the field and clean up the road.
Officers revisited the site the next day and found that the slurry was no longer flowing onto the road or entering the brook, but there was a brown foam and scum on the surface, downstream of the surface water discharge pipe.
Mr Manning attended an interview under caution on 20 March 2015 and confirmed he is responsible for the day-to-day running of Bank Farm. He stated that on the 19 January 2015, 3000 gallons of slurry was spread on the field in question and 21,000 gallons of slurry on the same field the following day. The Environment Agency had previously given him advice on safe spreading of slurry.
Speaking after the case, an Environment Agency spokesman said: "Mr Manning has fully cooperated with the investigation and took prompt actions to stop the pollution. Farm slurry can be very polluting to rivers and it is important that all farmers take care to ensure that they can spread without causing pollution. Slurry is a valuable source of fertiliser on the farm and we encourage good nutrient management planning to help farmers get the best from this resource."
In mitigation on behalf of his client, Mr Manning's solicitor stated that Mr Manning had assessed the field and based his decision to spread slurry on the field on that. He did not appreciate the potential problems the snow forecast presented. He took over running the farm from his late father and is a young man who works long hours from 4/5am to 9pm, 7 days a week. He assisted with the cleanup operation and has no previous convictions.